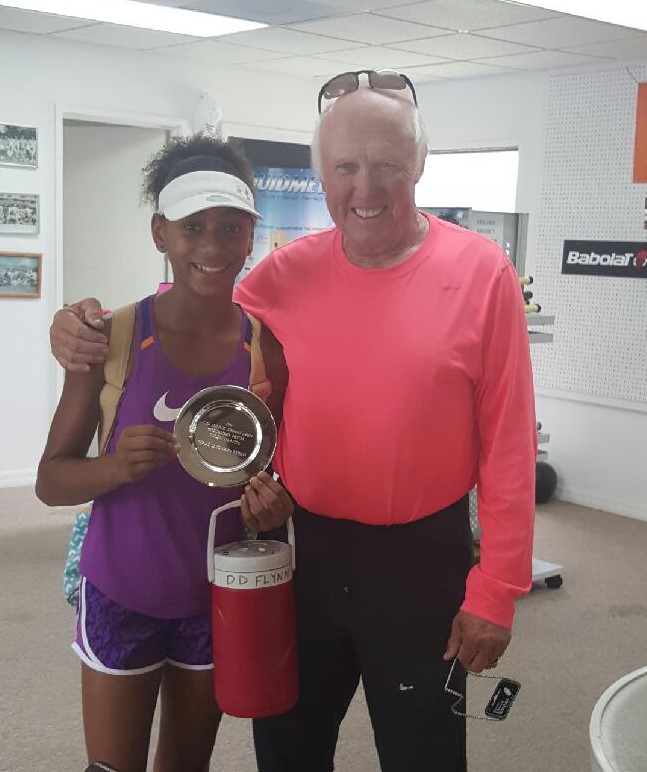 Ground Strokes Tennis Club member D'avian Lewis-Flynn placed third in the United States Tennis Association Caribbean District Junior Tournament held Sept. 18-19 on St. Croix.
Lewis-Flynn competed in the 12-and-under age bracket in her first appearance in the tournament, which is normally held in Puerto Rico. Her third place finish came as a result of her two wins, one loss match record.
"I was excited to play," said the young multi-sport athlete. "I'm glad I made it that far in my first try, but I hope to win it all next time."
The tournament featured young tennis players from Puerto Rico and the U.S. Virgin Islands and served as a local ranking tournament for the United States Tennis Association (USTA). The territory is grouped together with Puerto Rico under USTA Caribbean.
Devon Peters, club head coach, stressed the significance of his pupil's tournament appearance.
"Players from the V.I. are forced to go to Puerto Rico to try to become ranked because all of the tournaments are held there and the V.I. Tennis Association does not maintain a local ranking," said Peters. "Her performance shows that our players here are capable of competing at a high level once given the opportunity."
D'avian Lewis-Flynn has been a member of Ground Strokes Tennis Club for the last four years. She attends the Good Hope Country Day School. Her last tournament appearance was in the Caribbean Junior Invitational held in Antigua in April.
For more information, contact Kirk Rojas at groundstrokestennis@gmail.com.