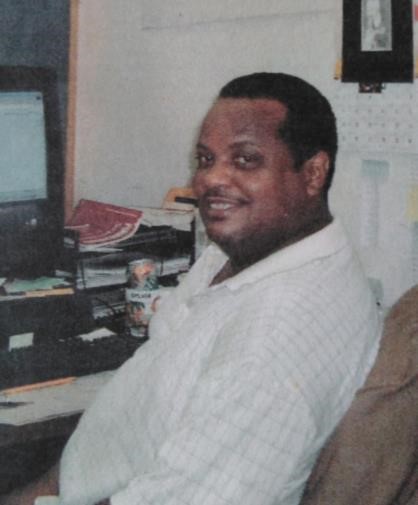 Neal Francis Brady Sr. of Estate Work & Rest died on Thursday, Sept. 8, at the Governor Juan F. Luis Hospital.
He was preceded in death by his father, Michael A. Brady Sr.; grandparents: Edna and Gerard Boston, and Laveta Abramson; and brother, Wayne Brady.
He is survived by his wife, Sylvia Smith Brady; mother, Sylvia Brady; sons: Neal Brady Jr., Andrew Brady and David Brady; grandchildren: Neal Brady III, Ziyah Brady, Arianna Brady, Mariah Brady and Major Brady; brothers: Michael Brady Jr. and Dwight "Chucky" Brady; nieces: Devin Brady, Kisha Brady, Sakina Robeson, Kai Brady, Desiree Brady, Angel Felix, Ericka Jones, Monique Xavier, Angela Brady and Shayna Brady; nephews: Michael Brady III, James "Tony" Brady, Kyle Brady, Chad Brady, Andre Brady, Dwight Brady Jr. and Francis Xavier; and aunts: Joan V. Dandridge, Lithia Brady and Donna Brady.
He is also survived by uncles: Ben Hur Brady, John David Brady and Victor Brady; daughter-in-law, Keyana Brady; sisters-in-law: Elaine Brady and Celsa Brady; cousins and other relatives: the Begraff, Christian, O'Reilly, Golden, Rames, Watson, Forbes, Benjamin and MVM families, Raymond "Bobby" James, Earl and Phyllis Charles, Claudius and Annie Henry, Tina Canada, Charlotte Morgan, Darryl Boone and T'chaka Muhammad; as well as a host of other relatives and friends.
In lieu of flowers donations can be made to St. Croix Environmental Association, 5032 Anchor Way, Suite 4, Christiansted, V.I. 00820 (www.stxenvironmental.org)
There will be a viewing at 10 a.m. followed by a funeral service at 10:30 a.m. on Monday, Sept. 19, at the Holy Cross Catholic Church. As per family request, cremation will follow.