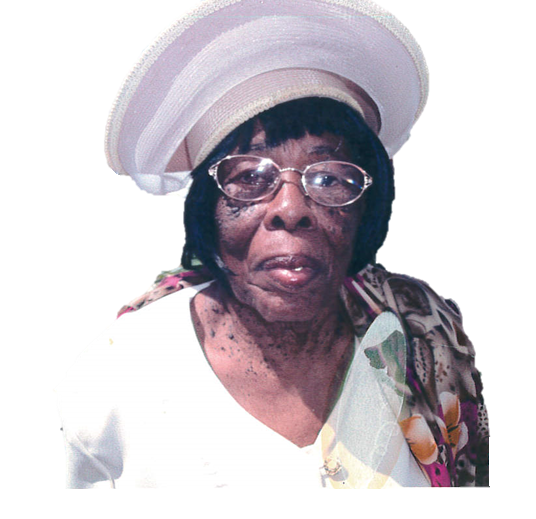 Delores E. Esdaile of Estate Glynn died on Sept. 5. She was 93 years old.
She is survived by her son, Earl C. Esdaile Sr.; daughter, Geneveve Testamark; grandchildren: LaToya Testamark, Kyla Thomas, Shannell Testamark, Charles Quinones, Dr. Alton Esdaile and Pastor Earl Esdaile Jr.; great-grandchildren: Malik Brown, Jaden Melanchon, Ethan Thomas, Kayden Blake, Tiarra Melanchon and Adanya Thomas; adopted children: Rodney Arthurton, Ivan Hobson, Michelle Esdaile, Vincent Quinones, Isaiah Abbott, Devon Blake and Dr. Newton Cleghorne; and in-laws: Jennifer Esdaile, Shedana Esdaile, JoyAnn Esdaile, Delia Authurton and Osman Thomas.
She is also survived by extended family: Ydalia DeCornelio, Gwendolyn Christian, Karen Daveron, Jose James, Francisco James, Auburn Esdaile, Earl Esdaile, Winston Daveron Sr., Winston Daveron Jr., Daisy Burton, Dorothy Joseph, Elizabeth Gumbs, Joycelyn John, Frewestan James, Prim Lewis, Grethel Smith and family, Walter Williams, Stephen and Elsa Revan, Russell and Veira Adams, and John and Persephone Griffith and family.
Other survivors include special friends: Nellerine Joseph, Iris Williams, Hazel Henry, Eileen Joseph, Eileen Herbert, Linda James, Carlyle Jeffers, Marjorie Francis, Cynthia King and family, Nievel Stanislaus, Shirley Ward, Colleen Bennet, Yvette Louison, MaryEllen Payne, Egbert Tonge, Jean Small, Julia Swanston, Victorine Valcin, Catherina Monrose, Elroy and Genevieve Roebuck, Glendora Holborough, Cartwright Benjamin, Irving DeSuza, Dorothy Straun, Steve Nicholson, Esther Piggot, Avril Paul, Rufin Williams, Arabella Matthew, Ina Berry, Charles and Monica Baptiste, Michael and Myrna Jackson, Evadney Christopher and family, and members of the Sharon and Faith S.D.A. Churches; as well as other relatives and friends too numerous to mention.
A viewing will take place at 9 a,m, and a funeral service at 10 a.m. on Sunday, Sept. 18, at Faith Seventh-day Adventist Church. Interment will follow at Kingshill Cemetery.
All arrangements are by James Memorial Funeral Home Inc.