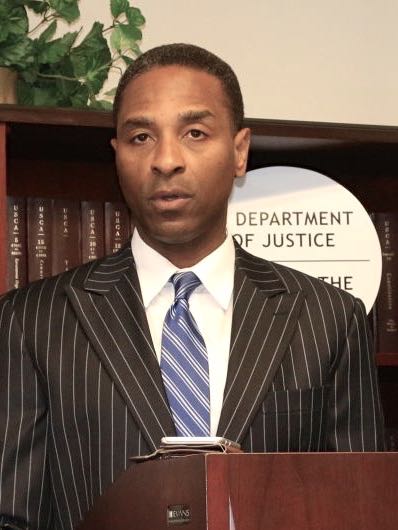 Repair-a-thons scheduled over the next two weeks on St. Thomas and St. Croix will give about 3,000 Honda and Acura owners the chance to repair for free the faulty airbags that have recently been the subject of a national recall.
Attorney General Claude Walker announced in May that the government would be filing an enforcement action against Japanese auto parts maker Takata Corp. and Honda Motor Co., which are currently facing an ongoing U.S. Justice Department criminal investigation.
Both Honda and Takata also face class-action lawsuits from owners in a federal court in Miami, along with many other automakers that sold vehicles with Takata air bags and, in May, Hawaii became the first state to sue the companies.
The territory has since joined in the effort, but Walker said at a press conference on St. Thomas Thursday, that the two local repair-a-thons are a separate attempt to get local motorists out of harm's way as soon as possible.
The Honda repair-a-thons are scheduled Thursday through Saturday from 8 a.m. to 5 p.m. at Hendricks International on St. Croix and again from Sept. 15 – 28 from 8 a.m. to 5 p.m.at the Fort Christian parking lot on St. Thomas.
Walker and Bureau of Motor Vehicles Director Lawrence Olive said any repairs will be done free of charge and, if Honda crews don't have the parts on hand, the company will provide a rental car for families that might have to wait until an order comes in.
"Based on the number of affected vehicles in the territory, Honda has sent in a group of technicians and the resources, including parts, needed to get the job done," Walker said. He added that anyone unable to attend a repair-a-thon can call their local Honda dealer and make arrangements for their airbag to be replaced at a later date.
Licensing and Consumer Affairs Commissioner Devon Carrington said recalls are in effect for the 2001-2011 Honda Accord, 2010-2011 Honda Accord Crosstour, 2001-2011 Honda Civic, 2002-2004 Honda Odyssey, 2006-2014 Honda Ridgeline, and 2003-2011 Honda Element, among others.
While the upcoming repair-a-thons are only for Honda and Acura owners, Walker said that he has been in discussions with other automakers about having similar repair-a-thons. In the meantime, car owners are encouraged to keep checking http://www.nhtsa.gov or on the Department of Licensing and Consumer Affairs' website, to make sure their car is not on the list.
In total, the Takata recall affects at least 7,000 cars in the U.S. Virgin Islands, Walker said. According to internet reports, Takata has recalled more than 7.8 million air bags since 2013 and has recently added more to the list.
Walker has said that the territory has been designated one of the U.S. jurisdictions with the "highest priority recalls."
"According to an expert government report, Takata airbags develop problems most quickly in areas with high humidity and high temps," Walker said. "V.I. residents with those airbags in their cars are at significantly greater risk of overaggressive combustion, rupture, and injury or death. Many of the 7,000 vehicles with Takata airbags in the territory are older vehicles, meaning that they have been in sweltering conditions, persistent humidity, for years."
The government's ongoing legal complaint asserts that Takata violated the territory's Criminally Influenced and Corrupt Organizations Act and committed fraud/created a public nuisance by installing the airbags. With the suit, the government is seeking restitution for local consumers affected, significant civil monetary penalties, full repayment of the company's "unjust" profits, and an enhanced campaign to publicize the recall in the U.S. Virgin Islands.