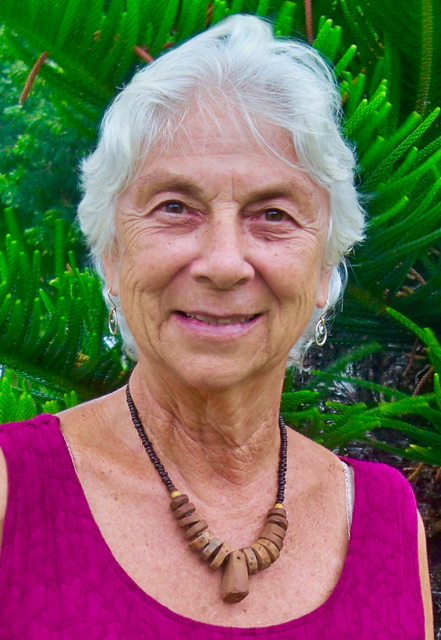 Mary Jane Provost has made it a habit to be of service to the local community, even though she gave up her nun's habit years ago. Provost serves as an advocate for victims of abuse and domestic violence, women and children.
Provost volunteers as an advocate in the Women's Coalition of St. Croix and Court Appointed Special Advocates (CASA). The advocates offer assistance and support to victims when they have to go to the emergency room, police department or court. They prepare victims for what to expect when they go to the hospital, where they will often hold a victim's hand during medical procedures.
The Women's Coalition has a 24/7 hot line with advocates on call to assist a victim even if it's in the wee hours of the morning.
"Many cases happen in the middle of the night and holiday weekends," Provost said. She has her choice of days she wants to be on the schedule.
"Advocates are a voice for the victims," Provost said. "We empower her to see she has options and encourage her to use her own voice. It's always the victims' choice of what happens. We encourage them to make contact with Women's Coalition."
She said they show victims what the coalition offers and they hope the victims follow up with the services.
She said she is amazed at victim's resiliency and what they put up with and still come out with a positive attitude.
In 2003, a friend told her it was time to step up and be an advocate at WC, since Provost's children were all grown and she had more time. Provost had previously attended a Women's Coalition workshop on racism and was impressed with the work it did.
The most challenging part about being an advocate is to be in the emergency room with a young woman who has been raped and the family is blaming the victim Provost said.
"Seeing the lack of support from family and friends is sad," Provost said. On the other hand, she said, it's rewarding seeing someone follow up and make connections with the coalition.
In 2008 she took on more and became an advocate for children in CASA. She said being an advocate in CASA is a bit more demanding.
"You have to meet with caregivers and teachers," Provost said, and monitor court orders, go to hearings and meet with teachers and social workers.
Provost is from Quincy, Massachusetts. She has bachelor's degree in mathematics from the College of St. Rose in New York and a master's in mathematics from Bowdoin College in Maine.
She taught math and worked in prison ministry in some rough counties in New York and Florida. She liked working in the prison, but full time ministry with the convent wasn't what she wanted, so she left the convent.
Provost said she had always been fascinated with Africa. In 1974 she headed for Zambia, recommended as the safest place for her to go. She became a civil servant and teacher.
"Math has proven to be a very portable career," Provost said.
She met her husband, entomologist Jozef Keularts, in Africa, where two of their three children were born. When he got a job at the University of the Virgin Islands, they moved to St. Croix from Columbus, Ohio, three months before Hurricane Hugo hit in 1989. She taught math at Good Hope School for 14 years and was the director of the upper school and a college counselor. She taught math at UVI from 2002 until she retired in 2011.
She has four grandchildren, who she called the love of her life. She jokes she loves the grandkids so much she came out of retirement to teach math and follow them to school. Provost, 70 years old, is still working part time at Good Hope Country Day School.
Volunteer advocates are always needed on St. Croix and Provost encourages people to consider attending new recruitment advocate training workshops scheduled in January at the Women's Coalition. More information about the workshop is available by calling the Women's Coalition of St. Croix at 340-773-9272.