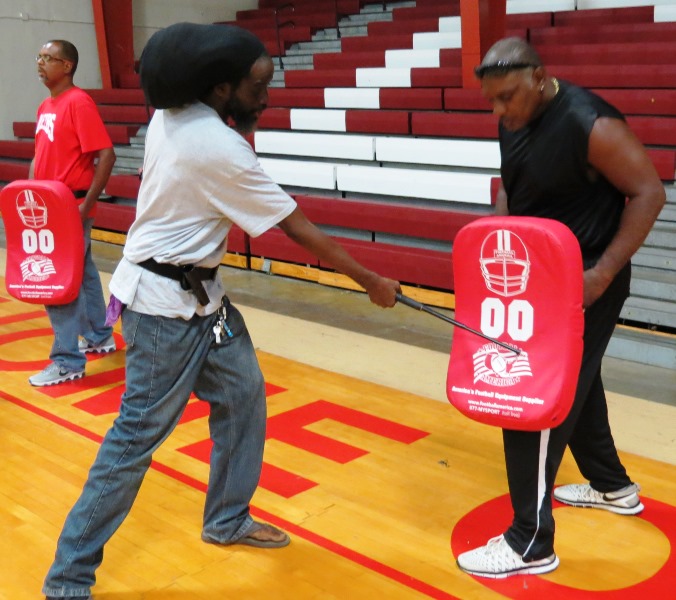 St. Croix school monitors participated in a four-day professional development training Aug. 22 – 25 at St. Croix Central High School gymnasium to upgrade their skills in defensive tactics, level of force, and responding to a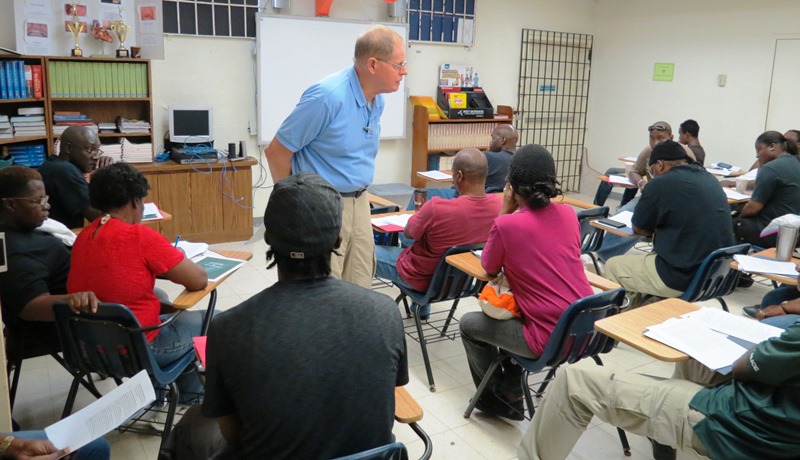 n active-shooter. They also learned about the legal guidelines when carrying out their duties in safety and security on school campuses.
Johnny Purvis, Ph.D., a retired professor at the University of Central Arkansas (UCA) led discussions on safety and security issues. He was joined by Capt. Justin Tapley and Lt. Jamie Boothe of the UCA Police Department, who conducted training in defensive tactics, such as handcuffing and using a baton for self-defense.
Department of Education Commissioner Sharon Ann McCollum, Ph.D., Assistant Education Commissioner Chermaine Hobson- Johnson, St. Croix Superintendent of Schools Colleen Mae Williams and St. Croix Deputy Superintendent Vaughn Hewitt came to give guidance and to answer questions from the school monitors.
St. Croix District Safe Schools Program Manager Renee Hansen, who coordinated the professional development for the monitors, said the training was well received by the group. Out of the 60 school monitors throughout the school district, 42 participated in the professional development, while others were in Hazmat training in Alabama, according to Hansen.