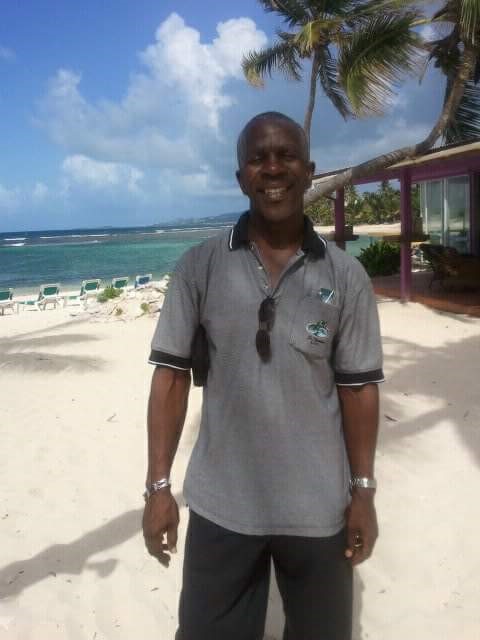 Earl Meritt Jones, also known as "Macho," died on Sunday, July 31, at the age of 58.
He was preceded in death by his father, Charles Joseph Jones; and mother, Mary Estelle Turnbull Jones.
Earl leaves behind to mourn his children: Ahlia Ie'Lora, Naiema Tai, Akeil Earl, Biko Zaid Jones and Sylvanie Janet Maxwell; granddaughter: Amariah Leora Paul; brothers: Charles, Dalton, Stanley, Raymond, Lawrence, Calvin, Howard and Steve Jones; sisters: Judy Jones, Shirley Jones-Peters and Cheryl Jones-Gage; sisters-in-law: Mona, Alethea, Iona, Josephine, Diane and Sharmain Jones; brothers-in-law: Charles Gage; and aunt, Esmie Turnbull Stoutt.
He is also survived by his uncle, L. Norwell Turnbull; nieces and nephews: Whitney, Brittney, Kirk, Colin, Darryl, Shorn, Shevon, Shavoy, Andre, Andrew, Anisha, Howard Amard, She'coy, Jermaine, Taylor, Amara Jones, David Fleming, Makada Johnson, Macara Johnson, Sherice Tuttle, Dalton George, Shenika, Jameel, and Kirsha Peters, Cherika Gage-Gregory and Chadd Gage; and companion; Delcine Conway.
Other survivors include special friends: Dona Browne Jones, Jestina Selkridge, Janis Esannason, J. Coffy Pieternelle and Vivian Pieternelle, Winifred Jonas, Peterson Paul and Matthew Arnold; godsons: Renard James, La'Var Lawrence Jr. and Kenneth Selkridge Jr.; goddaughters: Sherice James and Tvannah Henry; members of the St. Croix Career and Technical Education Center and the St. Croix Educational Complex family, members of the Methodist Church Circuit family; as well as other relatives and friends too numerous to mention.
Relatives and friends are respectfully invited to attend the viewing from 9-10 a.m. on Friday, Aug. 26, at Ebenezer Methodist Church. The service will follow at 10 a.m. Interment will be at Kingshill Cemetery, Veterans Section.
Funeral arrangements are under the care of James Memorial Funeral Home Inc.