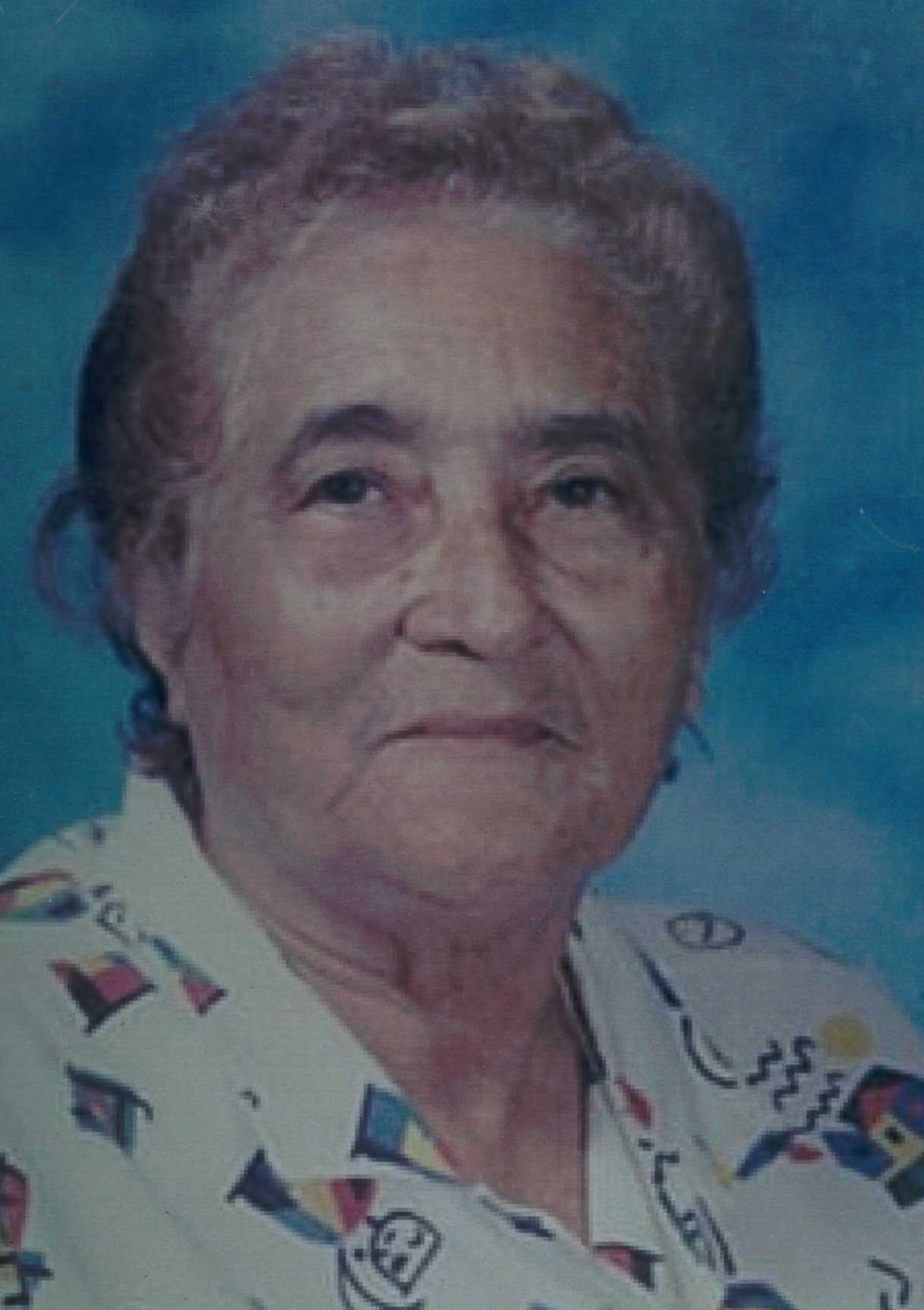 Providencia Diaz Velazquez, also known as "Yuya," of Estate Carlton died on Aug. 7, at her residence. She was 98 years old.
She was preceded in death by her husband, Vicente Velazquez Sr.; mother, Ruperta Rivera; father, Jose Diaz; brothers: Jose Luis, Alfredo, Domingo and Melanio Diaz; and daughter-in-law, Melida Maldonado Velazquez.
She is survived by her daughters: Maria Velazquez de Mulero and Maria del Carmen Diaz Alvarado de Rivera; sons: Vicente Velazquez Jr. and Jose Luis Velazquez; grandchildren: Nina Velazquez, Galindo Wyatt, Lisa, Maria P., Irma, Vicente III Velazquez, Ramon Jr., Armoudo, Maria E. Orlando Mulero, Melinda and Marisel Velazquez, Brenda Liz and Liz Maria Rivera; and sisters: Georgina Diaz de Velazquez and Angelina Diaz Lemoine.
She is also survived by daughters-in-law: Martha Eldia Garino and Aracelis Cardoso; sons-in-law: Ramon Mulero and Jose Manuel Rivera; special friends and relatives: Bienvenido (Negra) Lopez, Jeanne Garcia, Nydia Diaz, Carmen Grace Chardon, Yvette Diaz, Irma Garcia, Vilma Garcia, Lula Melendez and Dulcie Daley Hobson; as well as other relatives and friends too numerous to mention.
Special thanks to Continuum Care Tracy and her staff.
Funeral Services will take place in Vieques, Puerto Rico.