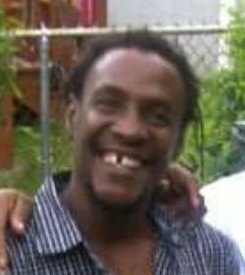 Ralph Gerrard Skerrit died on July 28.
He was preceded in death by his mother, Agatha Lucy James; and father, Ralphford Martin Skerrit.
He is survived by his ex-wife, Jamma; daughters: Jemima Macheta Skerrit, Rashema Agatha Skerrit and Ida-Christina Skerrit; sons: Marcus Guy Skerrit and Falone Skerrit; brothers: Christford Emanuel Skerrit, Corbin Skerrit, McRoy Skerrit, Donald Skerrit, Rally Malcom Skerrit, Bennett Skerrit and Kent Cuffy; and sisters: Cesarina Merrifield, June Blanc, Janey-Skerrit Moody, Arlene Candice Skerrit and Macheta Skerrit.
He is also survived by aunts: Gwendolyn Serrant, Elise Antoine, Polly Jno-Baptiste, Islie Mason, Althea Skerrit and Veronique Nicholas; granddaughters: Alani Brathwaite and Shaniya Erica Broussard; grandson, Marcus Skerrit Jr.; grandnieces: 16 grandnieces; 8 grandnephews; cousins: too numerous to mention; special friends: Carlton Pond, Addison Laurent, Gilson Pascal, Evisley Luke and Nadia Isaia; as well as other relatives and friends too numerous to mention.
A viewing will be held at 11 a.m. followed by a funeral service at noon on Friday, Aug. 12, at Divine Funeral Services Chapel, 129 Peter's Rest.
Arrangements are entrusted to Divine Funeral Services and Crematory. We own and operate our own crematory. Let us offer you a Dignified Funeral, affordable by all. Tel: 773-0003/fax: 773-3003.