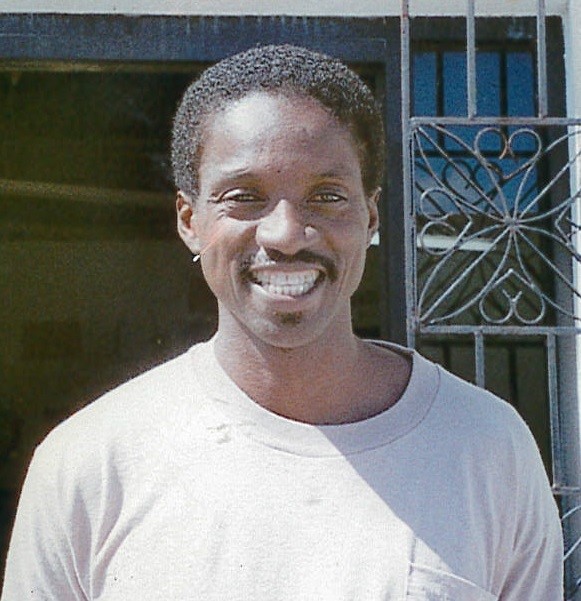 Norris Antonio Hobson, also known as Tony, of Estate Ginger Thomas died on July 29.
He was preceded in death by his brother, Glenwyn Hobson.
He is survived by his mother, Magdaline Hobson; father, Bertil Hobson; grandmother, Anna Johannes; former spouse, Mildred Becerril-Hobson; daughter, Filisha Hobson; sons: Kareem Hobson and Kareem Davis; grandchildren: Kareem Jr. and Kymanie Hobson, Requan, Jaden and Jada Davis, and Kaiyan Stallings; sisters: Chermaine Hobson, Andrea Hobson and Darlene Hobson; and niece, Thandi Masilela.
He is also survived by nephews: Buyani Masilela and Dominic Badolo; aunts: Ann Johannes, Aramintha Francis, Adelia Samuel, Melinda Johannes, Merrill Smith, Claudette Edwards, Jacqueline Johannes, Marjorie Adolphin, Sylvia Hobson and Elvina Petes; and uncles: Ezekiel Johannes, Douglas Johannes, Otis Johannes, Myron Johannes, Emric Johannes, Halvor Johannes, Paul Samuel, Spencer Hobson, Melvan Hobson and Audley Osborne.
Other survivors include son-in-law, Tequan Stallings; godparents: Dorene James, Oliver Cornelius and Larry Francis; godchildren: Michelle Wakefield, Amahlee Thompson, Kinobi Harrigan, Shoy or Sean*, Malaki Tavarez and Elijah Tavarez; as well as other relatives and friends too numerous to mention.
A viewing will take place at 10 a.m. followed by a funeral service at 11 a.m. on Tuesday, Aug. 9, at Peter's Rest Seventh-day Adventist Church. Interment will be at Kingshill Cemetery.
Arrangements are entrusted to James Memorial Funeral Home Inc.