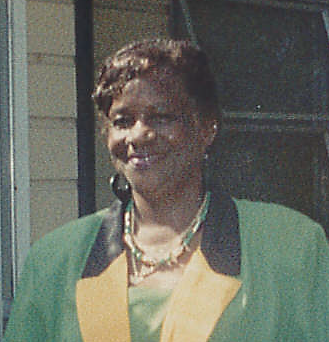 Myrtle Althea Michael of Estate Work and Rest died on July 21 at the Governor Juan F. Luis Hospital and Medical Center. She was 81 years old.
She was preceded in death by her father, David Michael; mother, Olive Martin Brooks; brothers: Ricardo Michael and Desmond Lawrence; sister, Leila Elodia Williams-Carty; and daughters: Sheryl A. Muckle-Williams and Floris Lawrence.
She is survived by her sons: Alberto, Kenneth and Melville Lawrence; daughters: Lenour, Valerie and Cecilia Lawrence, and Gloria Lawrence-Mulrain; and grandchildren: Naima Williams-Cotton, Michelle Lawrence, Crystal Lynch, Althea Gidharry-Dubique, Genelle Herbert, Natasha Lawrence, Regina Hamilton, Cecilia and Carlean Mulrain, Youhan Lawrence, Anthony Mulrain and Cleavon "Bobo" Simon.
She is also survived by great-grandchildren: Lanaya, Nylahn and Naivon Cotton, De'Shayne Joseph, Rehanna and Roan "RJ" Griffiths, Mason Creighton, Jahnya, Geanah and Anwahe "AJ" Dubique Jr., Tacoya Mulrain and Ralph Christian III.; and nieces and nephews: Lorianna Brodhurst, Justina Encarnacion, Brenda L. and Myrtle Meyers, Helen T. Heinz Batie, Michelle Michael, Evette Michael-Rolack, Marvelle Michael-Carpenter, Dawn Samuel, Kerra and Kandiss Samuel, Keithroy Williams, Alan C. Heinz Jr., Michael W. Heinz Sr., Dwayne, Emmette and Rodd Samuel.
Other survivors include great nieces and nephews: too numerous to mention; other families: the DeChabert, Schuster, Brady, Muckle, Bough, James, Highfield, Martin, Ford, Brunstoff, Pickard, Jackson, Howell, Bastian, Watts, Garcia, Thompson and Stanley families; as well as other relatives and friends too numerous to mention.
A viewing will take place at 9 a.m. and a funeral service at 10 a.m. on Thursday, Aug. 4, at Beulah A.M.E. Zion Church, Estate Bethlehem. Interment will follow at Kingshill Cemetery.
All arrangements are by James Memorial Funeral Home Inc.