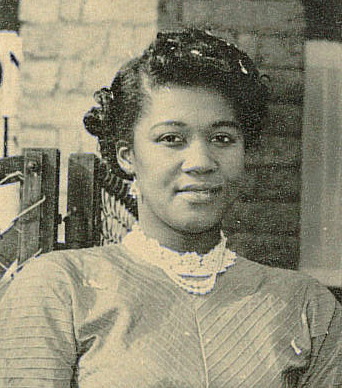 Mary Caroline Ponteen, also known as "Miss Canie," "Miss May" and "Miss Mary," died on Friday, July 22, at her home in Estate Anna's Hope, Christiansted, St. Croix. She was 89 years.
She is survived by: son, attorney Joseph Ponteen; daughter-in-law, Edith Kirnon Ponteen; granddaughter, Shani Ponteen Burd; sisters: Josephine Baker, Elizabeth Fenton and Rosemund Farrell; brothers: James "Harper" Baker, James Farrell and Herman Farrell; and nieces: Cynthia Fenton, Bernice Fenton, Eudora Fenton, Evelyn Baker, Carla Frett, Larissa Holder, Pasha Farrell, Kayla Farrell, Helen Fenton and Ruth Fenton.
She is also survived by nephews: Esau Fenton, Reuben Fenton, Philemon Fenton, Joseph Michael Baker, Jimmy Baker, Peter Baker, Ronald Andrews, Herman Farrell, Jr., Randolph Weekes, Eddie Weekes, Leroy Osborne and Robert Fenton; and special friends: Christiana Hicks, Irene and David Wilkenson, Eva Donovan, Mary Adelle Pamphile, the Kirnon family, the Fenton family and the Barzey family.
Other survivors include cousins and other relatives: Samuel Greenaway, Joseph Silcott, Ettie Fenton Dyer, Hensey Fenton, John Allen, Junie Allen, George Ryan, John "Cannon" Fenton and Geraldine Grant; as well as other relatives and friends too numerous to mention.
The viewing will take place at 10 a.m. and the funeral services at 11 a.m. on Thursday, Aug. 4, at the Christiansted Seventh-day Adventist Church, 27-28 Queen Cross Street, Christiansted, St. Croix. Interment will follow at Kingshill Cemetery.
Arrangements are entrusted to James Memorial Funeral Home Inc.