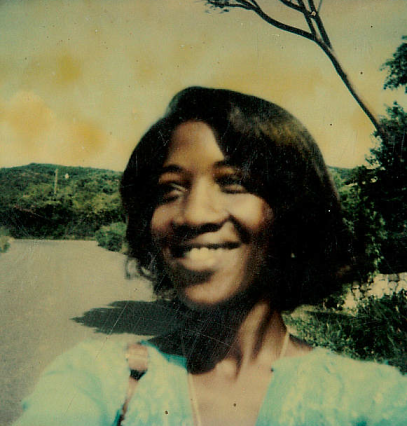 Floris H. Lawrence of Estate Mon Bijou died on July 2 at Governor Juan F. Luis Hospital and Medical Center. She was 62 years old.
She was preceded in death by her parents: Desmond Lawrence and Myrtle Althea Michael; sister, Sheryl A. Muckle-Williams; brother, Desmond Lawrence; uncle, Ricardo Michael; and aunt, Leila E. Williams.
She is survived by her sons: Alberto "Tico" Lawrence and Martin Isidore; sisters: Lenour, Valerie and Cecilia Lawrence, and Gloria Lawrence-Mulrain; brothers: Alberto, Kenneth and Melville Lawrence; aunts: Elaine Samuel and Winifred Lawrence; uncles: Orsil A. Samuel and Gustave Lawrence Sr.; nephews: Youhan Lawrence, Anthony Mulrain and Cleavon "Bobo" Simon; nieces: Naima Williams-Cotton, Michelle Lawrence, Crystal Lynch, Althea Gidharry-Dubique, Genelle Herbert, Natasha Lawrence, Regina Hamilton, Cecilia and Carlean Mulrain.
She is also survived by great nieces and nephews: Lanaya, Nylahn and Naivon Cotten, De'Shayne Joseph, Rehanna and Roan "RJ" Griffiths Jr., Mason Creighton, Jahnya, Geanah and Anwahe "AJ" Dubique Jr., Tacoya Mulrain, Ralph Christian III, Jahsie Walott, Nikolai and Sydeajah Carillo; other families: the DeChabert, Schuster, Brady, Muckle, Bough, James, Highfield, Martin, Ford, Brunstoff, Pickard, Jackson, Howell, Bastian, Watts, Garcia, Thompson and Stanley families; as well as other relatives and friends too numerous to mention.
There will be a viewing at 9 a.m. followed by a funeral service at 10 a.m. on Thursday, Aug. 4, at Beulah A.M.E. Zion Church, Estate Bethlehem. Interment will be at Kingshill Cemetery.
All arrangements are by James Memorial Funeral Home Inc.