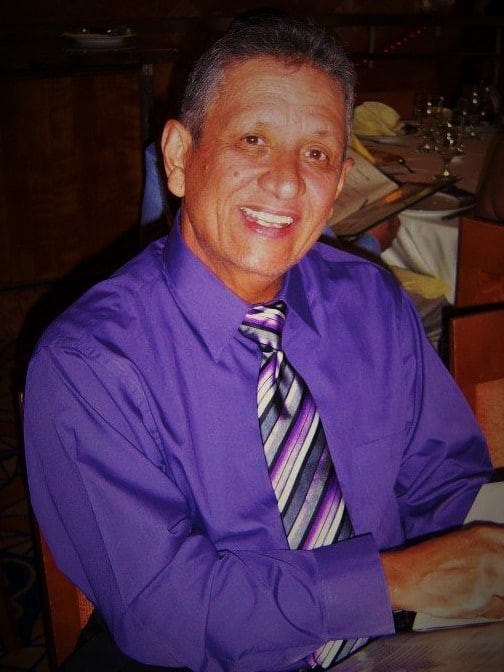 Jose Luis "Guiso" Reyes Sr., of Tampa, Fla., died on July 18. He was 66 years old.
A native of Vieques, Puerto Rico, Guiso was an electrical engineer and graduated with a bachelor's degree after completing his U.S. Army service to our nation. During his U.S. Army career during the Vietnam War, he was awarded the National Defense Medal, Vietnam Service Medal with two Bronze Stars, Vietnam Campaign Medal with 1960 device, Combat Infantryman Badge, Good Conduct Medal; U.S. Army Commendation Medal, Air Medal with two Overseas Bars, Expert M-14 Badge and the Marksman M-16 Badge. He was a loving husband, father, brother and grandfather.
Guiso is survived by his immediate family: his wife, Norma Reyes; father, Juan "Guango" Reyes; sons: Andres Reyes and his wife, Kacey, and Jose Luis Reyes Jr. and his wife, Sandra; his daughter, Nadya Quinones; and grandchildren: Jonathan, Andres Jr., Lianna, Bailey, Parker, Olivia, Sophia, Samuel, Zion, Noah and Jonah. He is also survived by his siblings: brothers: Carlos, Jose Carlos, Juan, Diego, Jesus and Daniel: sisters: Patricia, Maria, Milagro, Nora, Lucy, Raquel and Vilma; and a host of uncles, aunts, cousins and friends.
There will be a viewing held at 9 a.m. followed by a funeral service at 10 a.m. on Friday, July 29, at Iglesia Hermanos Unidos en Cristo de Zion in Castle Coakley. Interment will be at Kingshill Cemetery Veterans Section.
All arrangements are by James Memorial Funeral Home Inc.