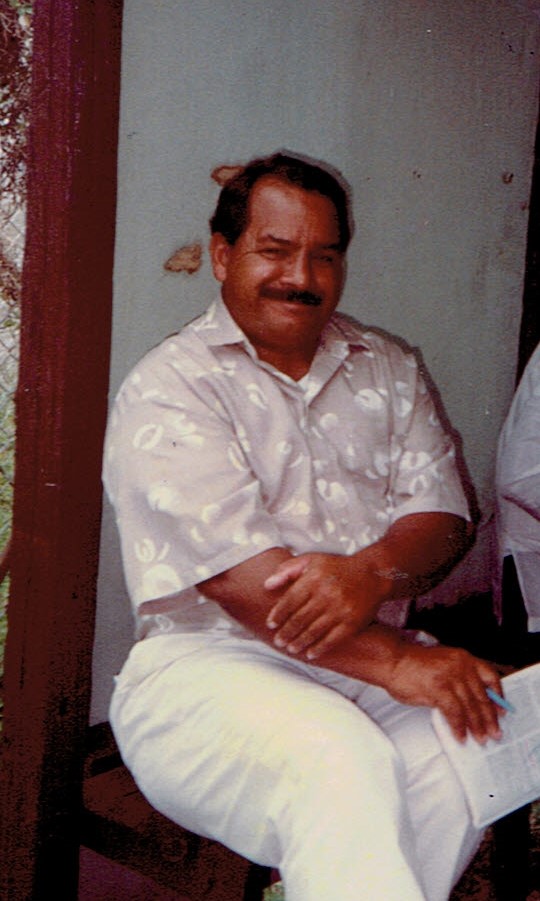 Hector Luis Felix was born March 2, 1948, and died July 17, 2016.
He was preceded in death by his sister, Elba Iris Ramos; and niece, Angelica Felix.
He is survived by his wife, Rosa Santiago Felix; daughter, Keren Enid Felix; brothers: Rogelio Felix Jr. and Norbin Felix Sr.; sister, Maria A. Belardo; uncles: Arturo Ventura, Jeronimo Ventura, Carmelo Ventura and Carlos Ventura; aunts: Carmen Ventura and Tabita Nieves; brothers-in-law: Aurelio Ramos Sr., Pastor Victor Belardo, Cesario Santiago, Edwin Soto and Ivan Serrano; and sisters-in-law: Iris Felix, Ruth D. Felix, Evangelina Soto, Carmen Cruz and Carmen Torres.
He is also survived by nephews: Edwin Felix, Aurelio Ramos Jr., Norbin Felix Jr., Neftali Felix, Eliezer Belardo, Edwin Soto Jr., Alex Soto, Marcelo Cruz III, Chayane Santiago, Miguel Angel Santiago, Henry Santiago and Eliexer Santiago; and nieces: Vilmarie Rodriguez, Maria A. Felix-Acosta, Maria V. St. Kitts, Luz Ramos-Dornelly, Merari Felix, Maritza DeCosta, Tamara Belardo, Angelica Soto, Yasmin Cruz, Maynalys Santiago, Christian, Paola, Jabari, Anastasia, Horta, Isabel and Anabella.
Other survivors include special friends: Pastora María Apolinaris and familia (de Caguas, Puerto Rico), Leon Cruz, Luis and Carmen Maldonado, Aurelio Ramos Sr., Ruth D. Felix, Adrian, Joseph, Santiago Santiago and familia, Ramon and Pastora Maria Nieves, many brothers and sisters in Christ too numerous to mention; as well as other relatives and friends too numerous to mention.
The viewing will be held at 9 a.m. and the funeral service at 10 a.m. on Friday, July 29, at Iglesia De Dios Pentecostal MI Rios de Agua Viva, Plot No. 41M Princess. Interment will follow at Kingshill Cemetery.
Arrangements are entrusted to Divine Funeral Services and Crematory. We own and operate our own crematory. Let us offer you a Dignified Funeral, affordable by all. Tel: 773-0003/fax: 773-3003.