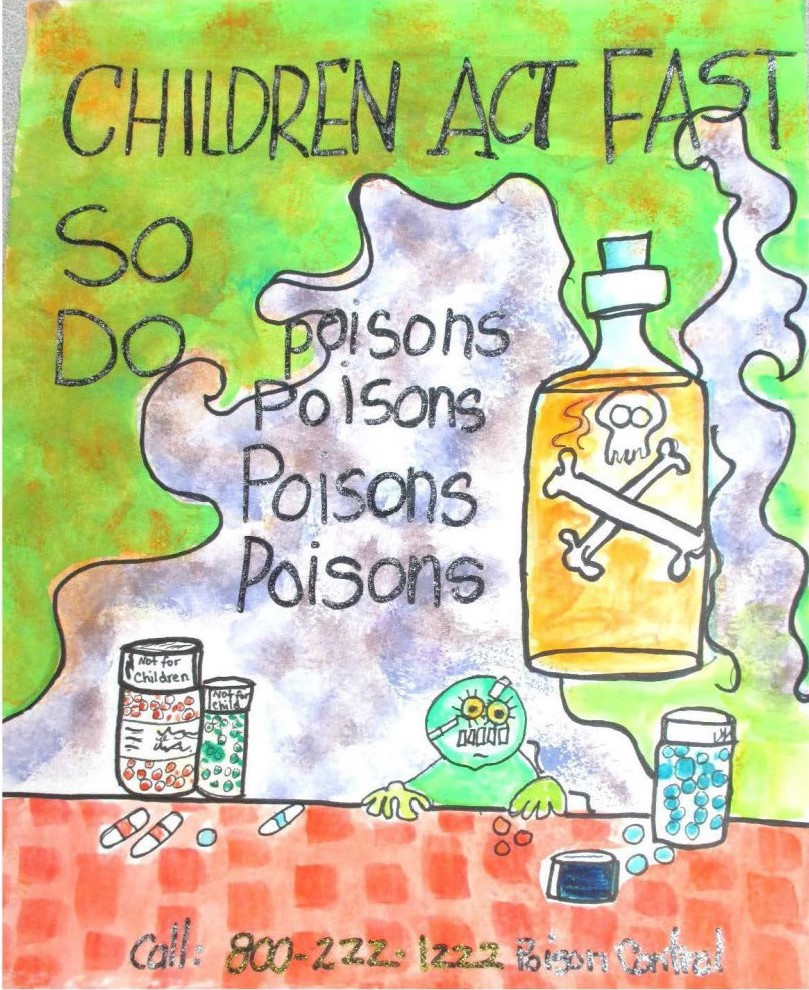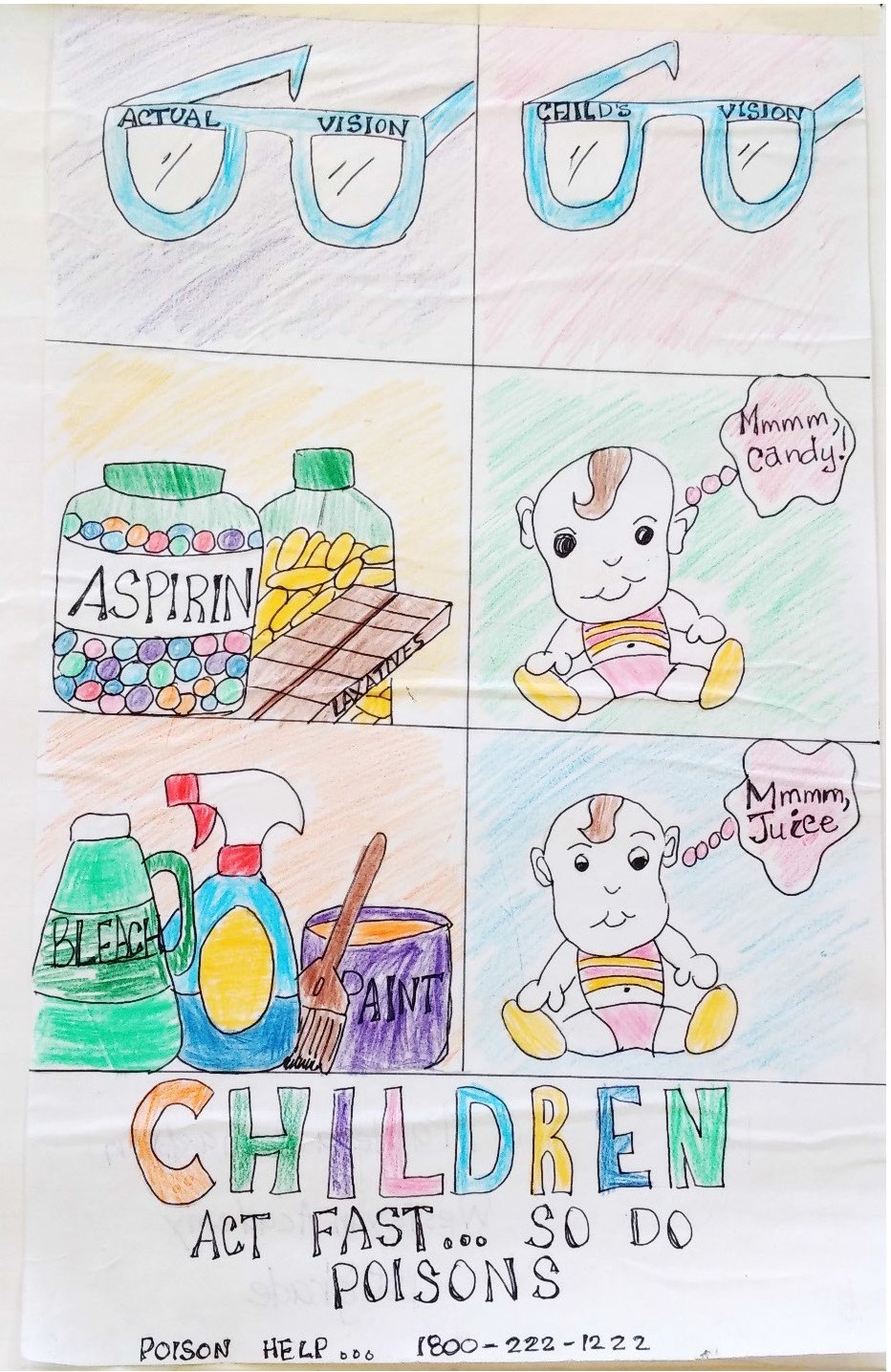 The National Poison Prevention Week Council (NPPWC) has honored two local students with top honors for their artwork in the national poster competition. Sheniqua Spencer and Marleta Richardson, students at Wesleyan Academy, St. Thomas, placed 1st and 3rd, respectively, in the 2017 NPPWC Poster Contest's K-2nd grade category. Both students had also won at the regional level of the competition, which was sponsored earlier this year by the Florida/USVI Poison Information Center.
Both posters were themed "Children act fast, so do poisons" and were among the 342 submissions from poison centers serving the nation and U.S. territories. Posters were judged by representatives from the American Association of Poison Control Centers (AAPCC), American Cleaning Institute, Consumer Healthcare Products Association, Consumer Product Safety Commission, Child Care Aware® of America, Juvenile Products Manufacturers Association and the Alliance for Aging Research. They will be circulated nationwide to help prevent accidental poisonings.
First place winners will have their artwork printed on 11 X 17 posters that get distributed nationwide to various organizations and private individuals who request them. All nine national winners will have their artwork posted on AAPCC.org and poisonprevention.org.
According to the AAPCC, more than two million poisonings are reported each year, and over 90 percent of these poisonings happen in the home. Children under the age of six are the number one victims of poisonings, which are also one of the leading causes of death among adults.
For more information about the poster contest, visit the Poison Prevention Week Council Web site at www.poisonprevention.org. If there are poisoning related questions, call the local poison center any time at 1-800-222-1222 to speak with a skilled health care professional.