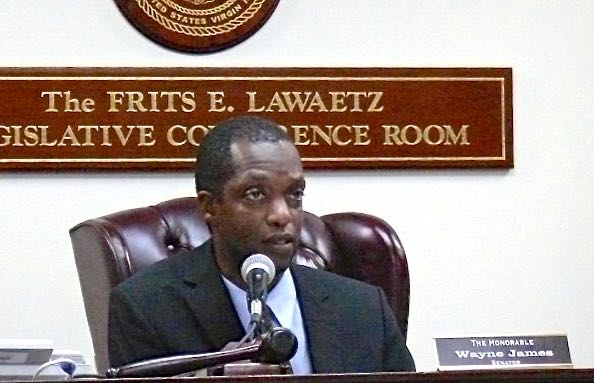 Former St. Croix Sen. Wayne James was arrested Wednesday in Nonantola, Italy, and awaits extradition to the U.S. Virgin Islands for trial on federal corruption charges, the Italian newspaper Gazzetta di Modena reported this week. A federal warrant was issued in October of 2015. (See Related Links below) Elected to one term in 2008, James was a V.I. senator on St. Croix from January 2009 to January 2011.
James was arrested at a friend's apartment in Nonantola, outside the city of Modena in northern Italy, Modena police Capt. Luca Treccani told Gazzetti di Modena reporter Francesco Dondi.
James is incarcerated in the Sant'Anna di Modena prison awaiting extradition on charges stemming from the alleged embezzlement of around $90,000 for historical research in Denmark, the Gazzetti di Modena reported. James, who denies the charges, is not fighting extradition. The charges carry penalties of up to 20 years in prison.
A 2011 V.I. Inspector General report found an array of misuse of taxpayer funds. It recounted how an unnamed senator, presumably James, received 12 cash advance checks totaling $93,914 in 2009 as payment to the Danish National Archives for research, scanning, reproduction and translation of historic documents. While the report did not mention James by name, James held a press conference announcing his research findings from his visits to the Danish National Archives, leaving little doubt who the senator in question was. (See: Wayne James Unearths New Info on 'Fireburn' in Related Links below)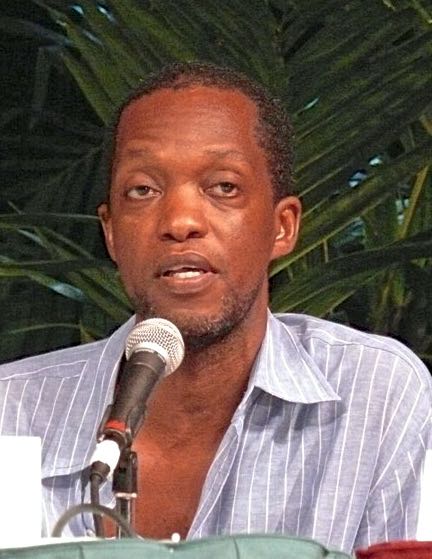 According to the audit, the senator never submitted any receipts or invoices, and never provided copies of the documents: one of the 12 checks was for $27,636. When asked about the advances, James said some of the cash is in safe deposit boxes outside of the territory.
Dondi reported that before moving to Nonantola, James lived in Pisa, where, in 2010, he sponsored the Montescudaio amateur football team. He was apparently writing a book about "Manly Manners" and researching the famed balsamic vinegar of Modena.
James' connection to the wine-producing city of Montescudaio, Italy, dates back to some travel to Italy while a senator. That travel, on the V.I. taxpayer dime, was questioned by some at the time. In 2010, the USVI signed a "twin-city" agreement with Montescudaio officials that James spearheaded, promising trade and tourism.
In 2010, James told the Source the Montescudaio relationship sprang from a series of discussions starting in March 2009, when Montescudaio's mayor Aurelio Pellegrini extended the invitation to James through a mutual friend. That year, James visited Montescudaio where, as guest of Pellegrini, he was goodwill ambassador at a series of gatherings, from a tribute to the American soldiers who died during the liberation of Montescudaio on June 30, 1944, to winery tours to meetings with the village's municipal council.
James introduced a resolution to the Legislature to formalize the relationship and Pellegrini introduced a similar initiative to secure the relationship under Italian law. Both were approved, formalizing the relationship.
James has denied the charges. A trial date will be scheduled after he is extradited to the USVI.