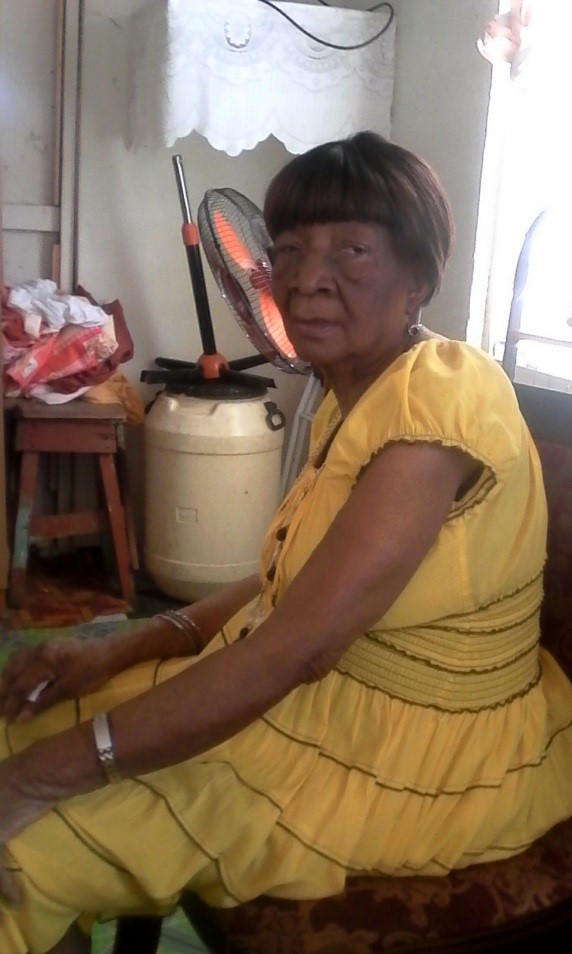 Elvita Veronica Toussaint Valerie of Estate La Grande Princesse died on June 19. She was 78 years old.
She is survived by her daughters: Rosemaire Matthew (St. Croix), Francess Valerie Shillingford and Ophelia Valerie Moranice (Dominica); sons: Clayton Henderson (UK), Francis and Frankline Valerie (Dominica) and Frank Valerie (St. Croix); 21 grandchildren: Elliot, Alex, Lester, Daniel, Lynn, Lyna, Shenella, Pauletter, Francine, Kimorch, Tamisha, Shermain, Chanchie, Frantio, Shekira, Faith, Alice, Leon, Wacki, Jeremey, Johanna and Lister; 27 great-grandchildren including: Amari, Shervon, Deyonte, Janique, Jaylisa, Klyani, Jay and Niaomi; and daughter-in-law, Jill Henderson.
She is also survived by sons-in-law: Eustace Shillingford and Oliver Moranice; sisters: Delicia Toussaint and Menelise Fipps; sisters-in-law: Maderlyn Walter, Mary Joseph, and Lorretta Valerie; brothers: Clem Lewis, Benette Toussaint (Dominica), Monty (UK) and Gerrad Toussaint (St. Croix); brother-in-law, Standford Valerie; and 12 nieces including: Marilyn, Rossette, Vina, Francilia, Elizabeth (Guadalupe), Petula, Kathlyn, Andra (USA), Karen, Emerline and Clarie Clair (Dominica).
Other survivors include nephews: Presely, Ned Toussaint Anthony and Gerrand Johnny; cousins: Elcina Baptiste and family (Atlanta), Bernice Myler and family, Grenna Jno Baptiste, Donnabell Pierre and Prim Rose; close friends: Medina Sablon, Gaylaine Fontaine, Marilyn Amantrading, Gilda Boatswian, Jenny Claudette Durand, Josphine Jno Baptiste, Pastors and members of the Great Corner Stone Baptiste Church, and St. Joseph and Salisbury Community (Dominica); as well as other relatives and friends too numerous to mention.
A viewing will take place at 9 a.m. followed by a Celebration of Life at 10 a.m. on Friday, July 8, at Calvary Baptist Church. Interment will be at Kingshill Cemetery.
All arrangements are by James Memorial Funeral Home Inc.