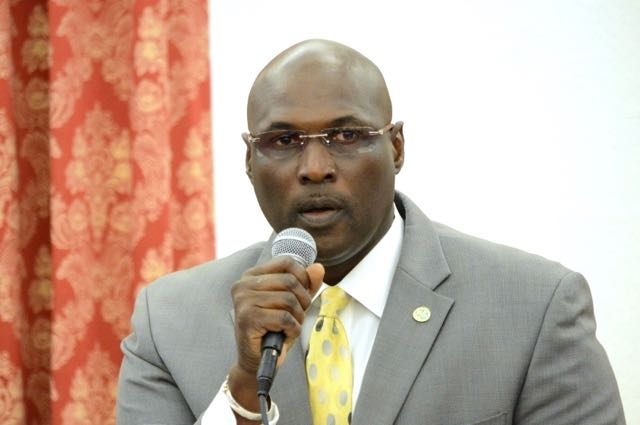 New mooring fees passed the Senate during a busy session Wednesday. The fees now go to Gov. Kenneth Mapp for signature.
Under current law, a vessel can moor in the territory for 14 days without paying. After 14 days, fees are $5 per foot, annually, for mooring and $2 per foot for an anchorage. The measure, proposed by Sen. Novelle Francis, puts the new fees at $10 per foot per year for mooring pleasure craft; $15 per foot for live-aboard houseboats; and $20 per foot for commercial craft.
Anchoring fees will be $2 per foot per month for pleasure craft and $3 per foot per month for commercial craft. The bill also creates a fee of $1,100 for permitted marine events, such as boat races, and a fee of $500 for requests for Department of Planning and Natural Resources enforcement assistance.
The bill devotes half the fees to the Natural Resources Reclamation Fund and the other half to DPNR's marine enforcement unit.
A similar measure was voted down in 2015. Some in the boating community have voiced their objection to the changes. Fees have not been changed since 1992, according to Francis and DPNR.
Francis's bill was approved 15-0. In a statement, Francis thanked Planning and Natural Resources Commissioner Dawn Henry for her and her department's input in writing the bill.
"We may not have agreed on all of the fine points, but all share the core belief that the Virgin Islands must do its part to secure our shores and protect our community," Francis said.
Senators also approved Wednesday the nomination of Stephen Anthony Reames to the serve on the Banking Board. The Banking Board receives and publishes reports from V.I. banks. It does not have statutory authority or regulatory power over banks but can demand information from them.
Reames is a tenured professor and dean of the School of Business at the University of the Virgin Islands. He worked previously with the Texas Tech University System. He has a PhD in information science and a master's degree in business information, computer education and counselor education, both from the University of North Texas Computer Education and Cognitive Systems.
Reames has held an array of college administrative positions over the past 25 years and also worked in the private sector, for AT&T, Southwestern Bell Communications and IBM. He has founded two corporations in Texas: one in private network auditing and the other in data communication maintenance. Along with working at UVI, Reames heads up his own consulting firm: Reames Educational Consulting Group.
Senators also approved resolutions commending Scott Bradley and Maj. Gen. Renaldo Rivera.
Rivera, a St. Thomas native, was adjutant general of the V.I. National Guard from 2007-2015. His military career began in 1968 when he served as an infantryman in the Vietnam War. He was awarded the Bronze Star with "V" Device for valor for actions during that war.
After returning to St. Thomas, Rivera served in the V.I. National Guard from the late 1970s through 2002, when he retired. He was head of security at the V.I. Water and Power Authority for several years before being called back to serve as adjutant general in 2007.
Bradley moved to St. Thomas in 2002, after retiring as an industrial engineer. He founded the nonprofit charity My Brother's Workshop in 2009, working with young men then loitering around St. Thomas Reformed Church and teaching them basic trade skills while working on church projects.
Bradley ultimately organized a program that incorporates vocational training, counseling, mentoring, and life skills, naming it "My Brother's Workshop." Since then, hundreds of young men and women have learned valuable skills through the program.
My Brother's Workshop's main facility is in a 12,000 square-feet home at Tutu Park Mall, housing a woodworking workshop, an interactive outdoor classroom, a large storage facility and office, and is a safe, neutral place for trainees to meet, talk, learn and interact, and is ready to train more young people in need.
All the above votes were unanimous. All senators were present.