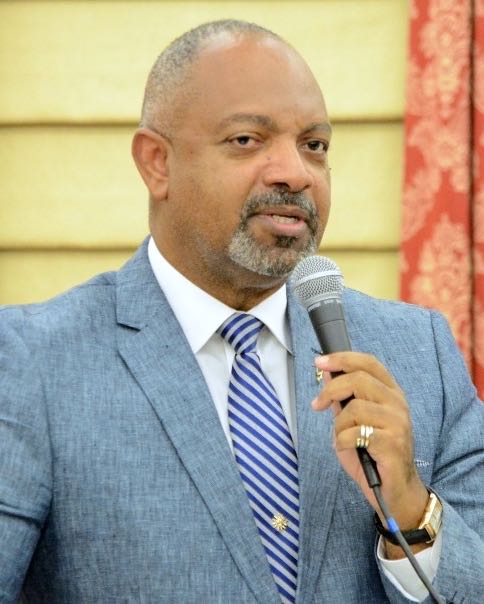 Anyone bringing a firearm into the territory will be required by law to immediately register it with the V.I. government at the port of entry – and air and seaports will have to set up systems and signs for coordination and enforcement efforts – if legislation introduced and passed during legislative session Wednesday becomes law. Failure to register will be a felony, as it is now.
Sen. Tregenza Roach introduced the measure [Bill 31-0383], saying police had testified in hearings that it is difficult to track weapons coming into the territory, in part because the current system, which does require registering firearms, has a gaping hole.
"The situation that exists right now is that the person leaves the port to go and find the V.I. Police Department, and often the registration does not take place and the firearm ends up in the illegal stream," Roach said.
If enacted, the new law will require registration at the point of entry at the time of entry, he said. It requires law enforcement working for the V.I. Port Authority, Department of Planning and Natural Resources, and the VIPD to collaborate to make sure it takes place and to designate a location at the ports to make registration onsite possible.
He said it also requires signage directing travelers to the location for registration, the requirements of the law and the penalty for failing to register.
"If you leave the port of entry without registration, you will have committed a felony," Roach said.
Senators agreed that guns entering the territory was a difficult and important problem feeding violent crime.
"We have limited resources to protect our borders. … We need to do what we need to do," Sen. Kenneth Gittens said.
Senators also approved two bills from Sen. Kurt Vialet. One would expand the circumstances under which medical practitioners can get temporary licensure in the territory, but only if the services are not available through hospitals or other federally certified institutions; to require the request be accompanied by a letter justifying the need; and requiring physicians so licensed to accept Medicare and Medicaid.
The other bill would require the various medical licensing boards, from dentistry to naturopathy, to perform criminal background checks on license applicants. Senators amended it to expand the types of companies that can perform background checks. And it appropriates $90,000 from the Interest Revenue Fund to pay Continuum Care for "uncompensated home health care.
A measure from Sen. Nereida Rivera-O'Reilly will require health care providers to accept Medicare and Medicaid if they receive V.I. government financial assistance toward the payment of medical malpractice insurance premiums.
Another measure from Rivera-O'Reilly authorizes the Department of Health to perform a comprehensive study of violence and public health in the territory as part of its federal report and health care plan for the year 2020.
All the above measures were approved 15-0 and sent on to the governor for his signature.