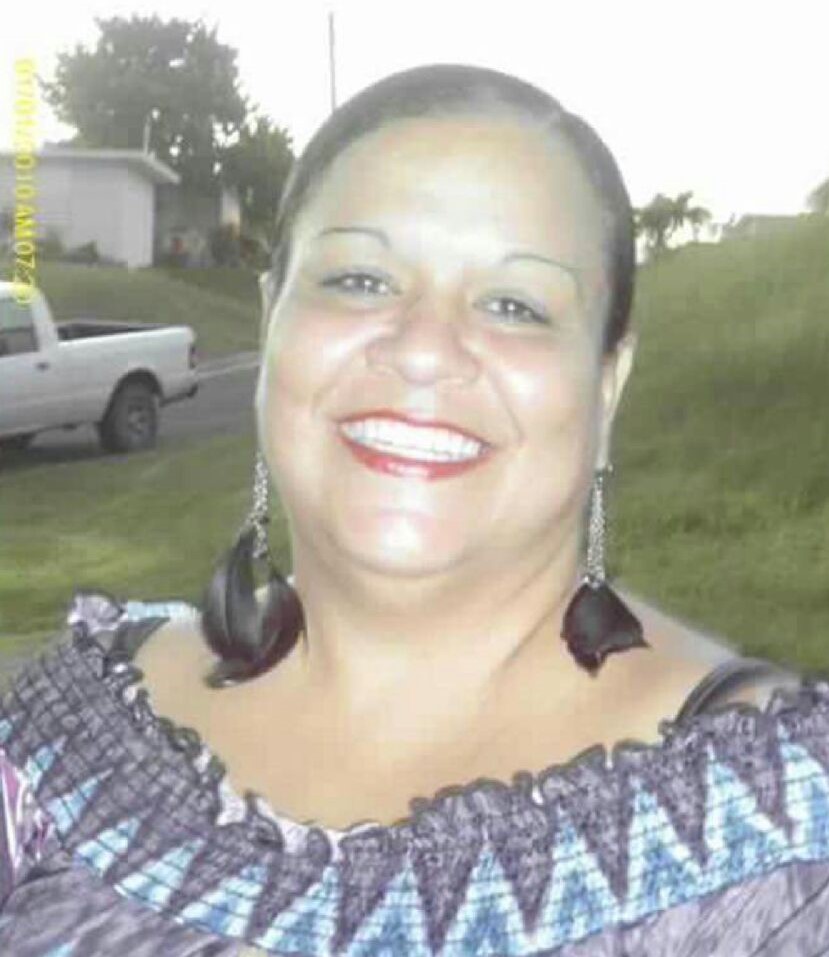 Diana Luz Cruz-Davis died on June 20.
She is survived by his spouse, Pedro Juan Davis; daughter, Naychalee Davis; son, Pedro Davis Jr.; stepdad, Aurelio Ramos; sisters: Carmen Morales, Marilyn Isaac, Carmen Melendez, Mary Ricondo and Ana Rivera; stepsisters: Lucy Dornelly and Vicky St. Kitts; brothers: Roberto Morales, Fabian Gonzales, Orlando Gonzales and Jeremias Cruz; stepbrother, Aurelio Ramos Jr.; and sisters-in-law: Angela Morales, Tina Gonzales, Vivian Ramsuda and Mildred Martinez.
She is also survived by brothers-in-law: Angel Isaac, Carlos Melendez, Joe Ricondo and Guillermo Rivera; nieces: Auria, Ivett, Angie, Alana, Jamila, Lidia, Michael, Nadia, Curtney, Betzaida, Amneris, Kettly, Luz, Marie, Ariana and Briana; nephews: Ito, Godwin, Julio, Isaac, Javier, Manuel, Fabian, Jonathan, Marcus, Carlos Jr., Jereme, Luicito, Mickel, Eli, JJ, Luiz and Jeremias Jr., as well as other relatives and friends too numerous to mention.
A viewing will be held from 3-5 p.m. on Wednesday, June 29, at Divine Funeral Service Chapel. A second viewing will take place at 9 a.m. followed by a funeral service at 10 a.m. on Thursday, June 30, at Iglesia De Dios Pentecostal, No. 6 Estate Mountain. Interment will be at Kingshill Cemetery.
Arrangements are entrusted to Divine Funeral Services and Crematory. We own and operate our own crematory. Let us offer you a Dignified Funeral, affordable by all. Tel: 773-0003/fax: 773-3003.