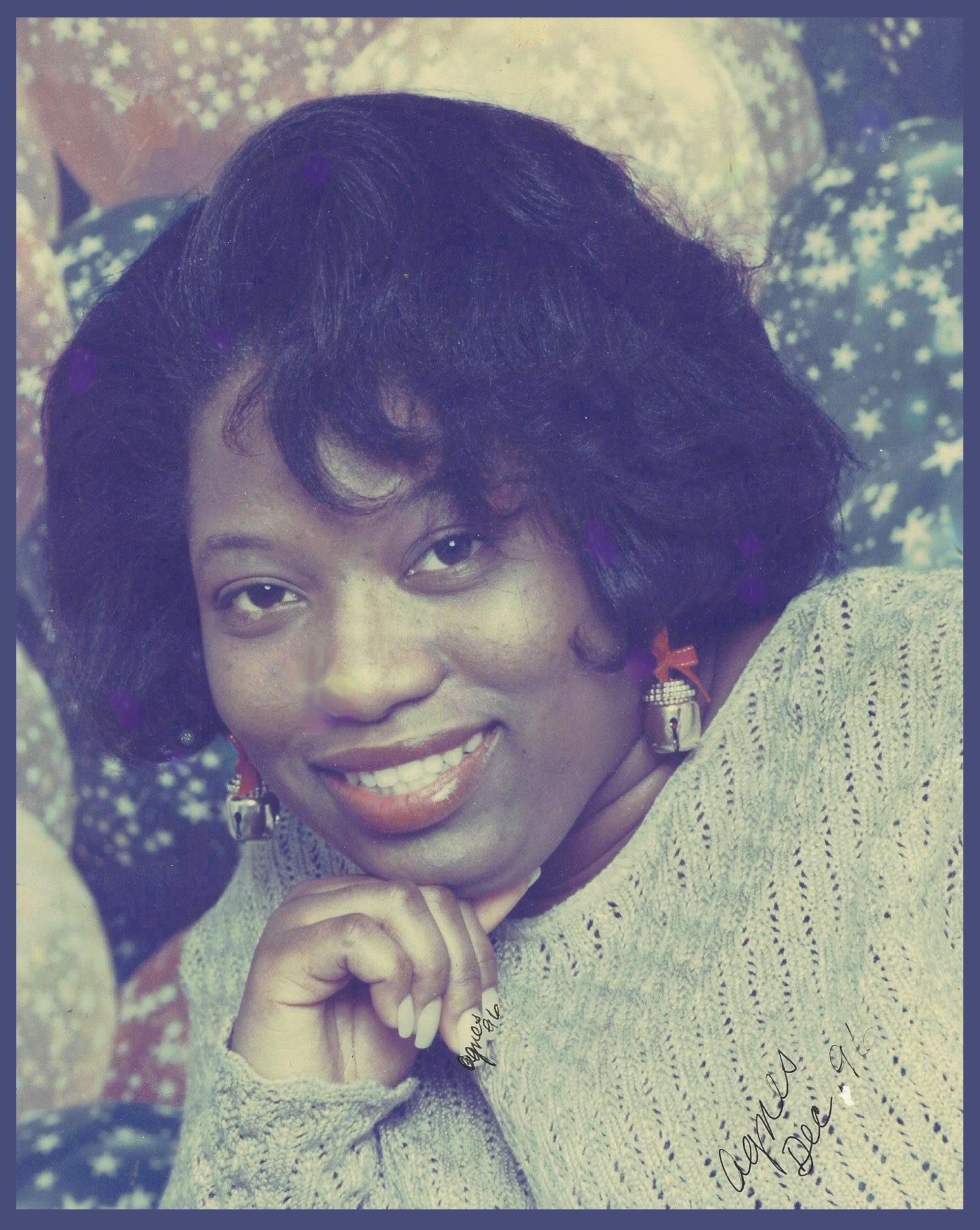 Agnes Grace Alexander, age 44, of St. Croix and of Homestead, Fla., died on June 8 at The University of Pittsburgh Medical Center.
Agnes' life and memory will be forever treasured by her father, Hubert Alexander; and her parents: Fr. Richard Abbott and Mary V. Abbott.
Agnes leaves with us the love of family and special friends. Sisters: Beverley C. Reid and husband David Reid, Rety Alexander, Cheryl C. Liburd and husband Robelto Liburd, Pamela B. Morgan and Misty Anguiano; brothers: Alvin Anthony Dawson, Ashley Alexander, Hubert Chad Alexander, Aubrey Joseph, Earl Baker and Richard Smith.
Agnes is also survived by aunts: Irose B. Spooner, Lucille Browne, Sylvia Gibbs, Dianne Henderson, Marion Francis, Senator Alicia "Chucky" Hansen, Cassilda Joseph and many others; uncles: James W. and Stafford Gilead, Boysie Alexander and Frederick Joseph, plus others. Additional close family and friends include her niece/daughter: Brittany Grace V. Dawson; and nieces: Sonya Alexander, Kayla Alexander, Ashley D. Alexander, Alexis D Alexander, Victoria C. Reid, Chadasia Alexander and Emilie Delmont.
She is also survived by nephews: Brandon A. Dawson, Isaiah Henry Dawson, Jeremiah Alexander, Josiah Thomas and special great nephew, Brandon Anthony Dawson; sisters-in-law: Patrona Alexander, Bridget Dawson, Denise Alexander and Sandra Parker; cousins: Jacklyn Dyer, Eloise, Esonica and Cosmore Charles, Dalma Browne, Alvin and Kenneth Browne, Daphne Browne, Ida Mae and Bevrita Brown; and godparents: Barbara Bretto, Gloria Marcus, Dianne R. and Leander Henderson, Magda and Earl Finch, Esther and Daun Joseph, Dean and Vanda Baptiste, Albert and Marie Schuster, Alvin Milligan and Anella Cummings.
Other survivors include special families: Fr. David and Sonia Henry, Inez Thomas, Sandra Joseph, Winna Anthony, Maurice R. Francis, Charles Anthony, Reynold Joseph, the Brown family, the Blackman family, Morton, Taylor, Walcott, Mama Cora Straker and family, the Williams family, Joanne U. Barry, Fredrick Joseph and family, Sylvia M. Gibbs and family, the Barron Spot Fun Club family, Bishop Ambrose and Phyllis Gumbs, and the entire Episcopal Diocese of the V.I., as well as many others too numerous to mention.
St. Croix arrangements are being lovingly entrusted to James Memorial Funeral Home. The Service and Celebration of Life will take place on June 29 at St. Peter's Episcopal Church located in Castle Coakley. Tributes will take place at 9:15 a.m. with Service to begin at 10:30 a.m.
Special Stateside Services in Celebration of the Life of Agnes Alexander will be:
Pittsburgh, Penn. July 17 at 10:30 a.m.
Holy Cross Episcopal Church
7507 Kelly St, Pittsburgh, PA 15208
Miami, Fla.- July 31 at 9 a.m.
St. Faith's Episcopal Church
10600 Caribbean Blvd., Cutler Bay, FL 33189
The family respectfully requests in lieu of flowers that donations be made to: Iglesia Episcopal San Francisco, P.O. Box 1796, Kingshill, VI 00851.