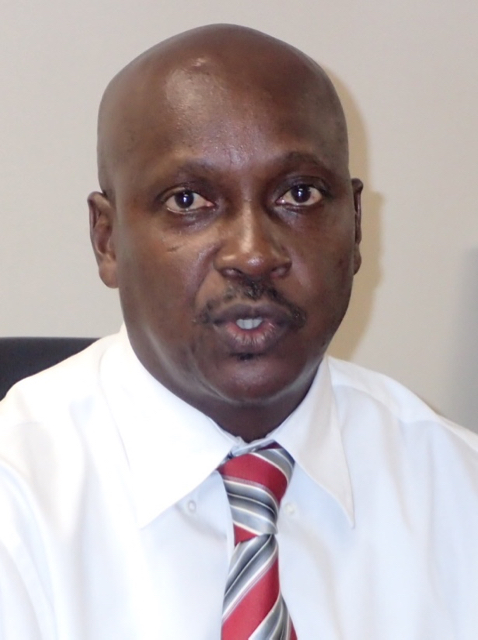 With less than two weeks on the job, acting St. Croix Police Chief Winsbut McFarlande has made several changes in the department's procedures including a late-night initiative to fight violent crime.
"You will see more proactive policing," he said at a press conference Monday on St. Croix.
The former officer for the Department of Licensing and Consumer Affairs and briefly St. Croix chief in 2007 said he has put canine, foot and bike patrols back on the streets to monitor both towns, especially the Christiansted Boardwalk, around the clock.
"I can deploy three units right away" at the first sign of trouble, he said.
A recent robbery of tourists was solved and an arrest made in 24 hours, according to McFarlande. The visitors were also notified the crime had been solved, he added.
To help prevent late night crime, McFarlande said he made arrangements during the last week with several nightclub owners to close at 3:30 a.m., with support from police officers, and have everybody off the premises by the mandatory closing time of 4 a.m. He said the initiative worked well the first weekend and he hopes to involve more late-night spots in the future.
There will be more police presence in the next week or so, when McFarlande begins walking through Christiansted and Frederiksted with V.I. Police Department commanders to visit St. Croix businesses. The officers will leave behind their business cards, he said.
"When they (business owners) call me, I'll know the commanders are not doing their job," he said.
Eventually commanders and other police officers will stop by the schools and senior housing communities to introduce themselves, according to McFarlande.
The acting chief said he began his tenure two weeks ago by visiting each command and talking about changes and his "way of policing."
He made some important transfers already, including moving Kenneth Edwards to his office as a special assistant and promoting Robert Matthews as chief of detectives. Sgt. Walter Jack is in charge of the revived bike unit.
After speaking with officers and "the rank and file," McFarlande said he is aware that a shortage of staff is a major issue.
"The manpower issue won't be used as an excuse not to get the job done," he said.
Another issue is the lack of working radios for the Christiansted foot patrol, McFarlande said, but he promised working officers will have working radios.
In discussing youth and gang violence, McFarlande said he grew up on the west end of St. Croix and while familiar with gang culture, he "won't tolerate it." He believes in communication with the lead individuals and discussions between the factions.
"My approach to crime is direct. I go talk to people," St. Croix's top cop said.