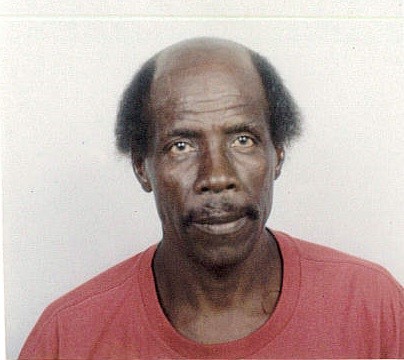 James Cuffy-Hurtault of Estate Rattan died on May 28 at Gov. Juan F. Luis Hospital. He was 67 years old.
He was preceded in death by his mother, Juliette Violette Hurtault; father, Nimrod Hurtault; son, Comache Hurtault; and siblings: Vitaline Hurtault, Nathaniel Hurtault, Ephrim Hurtault and Mithias Hurtault.
He is survived by his daughters: Magdaline "Tin" Hurtault and Jonna Hurtault; brother: Raphael Hurtault; sister, Polly Shawn; nieces: Joanne, Regina, Rosina, Ruthlin, Rachel, Theresa, Lucia, Rebecca Hurtault, Jennifer, Kim, Alix, Debbie, Gloria, Joan, Agustina and Kayanne; nephews: Rufus, Roosevelt, Reginald, Philbert, Lyndy, Jeremy, Wayne, Tyreece and John; great nieces: Kim Jules-Hurtault, Reyra, Karen, Tiffany, Raynee, R'Nylah, Suzan, Kerlan, Giselle, Rheniecya, Ranae, Raniya, Rhaqyah, Nadia, India, Kenasha and Sheeralee; and great nephews: Kenny, Marshel Ovesen, Rodney Webbe, Rzai Dembow, Raymond, Ryan, Kim, Daryl, Kimal and Bernard.
He is also survived by special friends: Cozy, Pepsi, Martin, Paco, Chefeh, Waseen Dominic Cricket Club, STX Dominica Cricket Club and Dexter Bolo; cousins and other relatives: Ivaughn, Luis, Avid, Gideon Hurtault, Margret Thomas and family, Ella Lawrence and family, the Cuffy family, the Hurtault family (England, Canada, Dominica, St. Croix, St. Thomas, U.S., Ruby Hurtault-Baptiste, Bernard, Afrika Love Hurtault, the family of Cock Hurtault and the Ted Daley family.
A viewing will be held at 10 a.m. and a funeral service at 11 a.m. on Thursday, June 16, at James Memorial Funeral Chapel. Interment will follow at Kingshill Cemetery.
All arrangements are by James Memorial Funeral Home Inc.