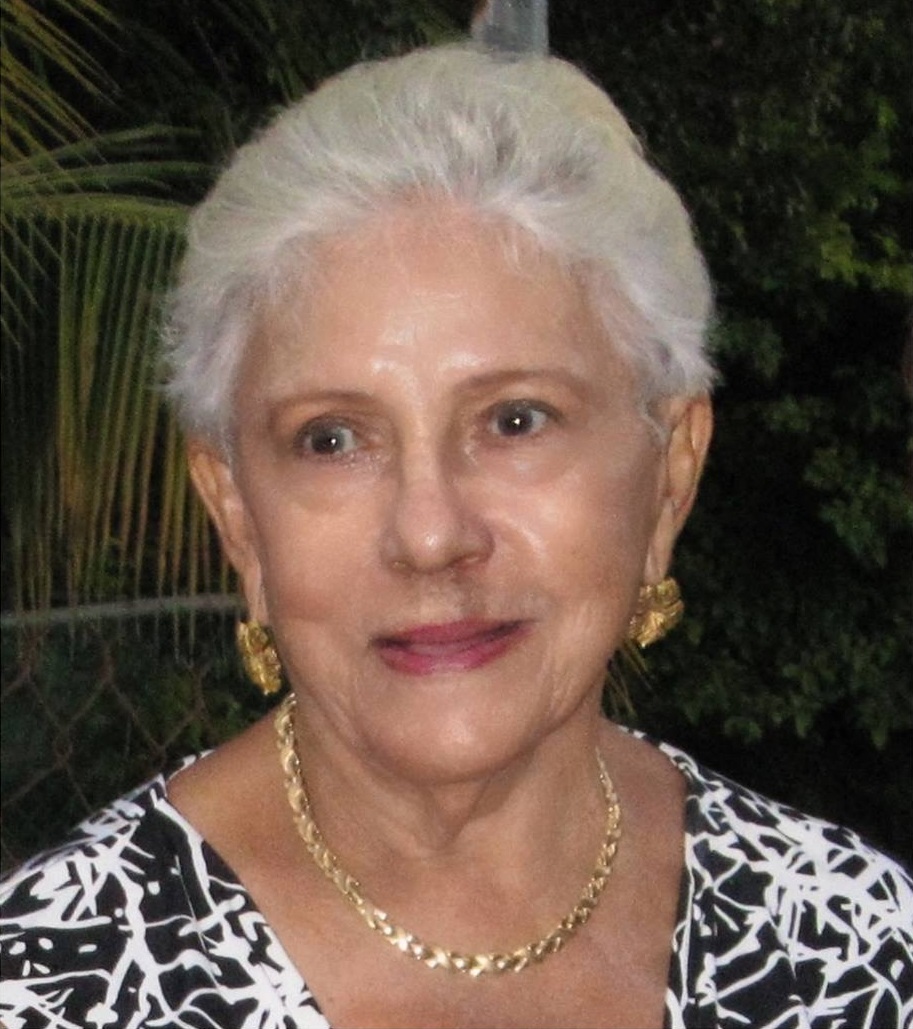 The family of Josefina Romero Morales announces her transitioning to a higher life on Tuesday, May 24, following her battle with end stage COPD. She was 85 years old.
She was born on Nov. 15, 1930, to Natividad Nieves and Modesto Romero, both deceased, on the island of Culebra, Puerto Rico. When she was only four years of age, her family moved to the island of St. Croix and made it their family home. She is the eighth of 12 children born to her parents' union.
Josefina entered into a marriage union with Angel M. Morales in 1948. Together they had three children born between 1950 and 1952. In 1952 they opened their first business together, selling cooked food to workers throughout Frederiksted. This led to the opening of Chico's Bar and Restaurant, operating in Frederiksted until 1969. At the same time, they opened Villa Morales Guest House, Restaurant and Night Club in 1964, a business that continues in operation to date.
Josefina was a devout Catholic, and a member of St. Patrick's Catholic Church. She was the kindest person, who helped anyone in need, practiced her faith by giving to others, and was the most dedicated mother, devout wife and believer in God.
She is preceded in death by her husband, who passed in November 2014; her parents; four brothers; and three sisters.
She leaves to mourn her children: Angie (St. Croix), Wilfredo (St. Croix) and Angel L. Morales (St. Thomas); sisters: Margarita Maldonado (New York), Amparo Gerard (St. Croix) and Ilma Ascencio (New York); brother: Anatolio Romero (St. Croix); daughters-in-law: Manuela Mateo and Erie Mathias; son-in-law, Julio Torres; grandchildren: Nelson, Natasha, Neftali, Jessica, Kaisha Arnold and Eric Morales; 11 great-grandchildren; more than 40 nieces and nephews; and many others too numerous to mention.
Special thanks to Doctors Raymond Cintron and Justo Roman; niece, Paula Henderson; and Tracy Saunders and her team from Continuum Care for the care and support during her illness.
In lieu of flowers, donations may be made to the St. Patrick's Catholic Church in her memory.
There will be a viewing from 4-7 p.m. on Monday, May 30, at the James Memorial Funeral Home in Estate La Grande Princesse. Funeral services will be held at 10:30 a.m., Tuesday, May 31, at St. Patrick's Catholic Church. Internment will follow immediately at Frederiksted Cemetery.
All arrangements are by James Memorial Funeral Home Inc.