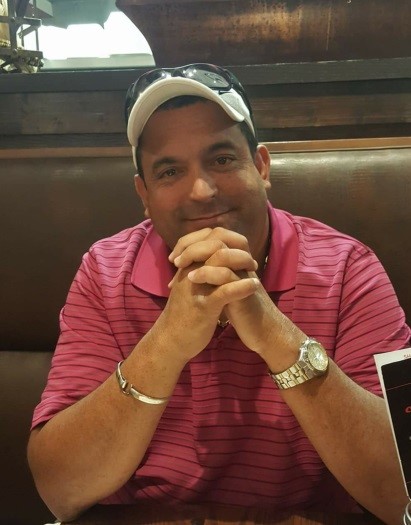 Carlos Zenon Jr. of Estate Herman Hill died on May 6. He was 45 years old.
He is survived by his parents: Hector Carlos Zenon and Alida R. Zenon; children: Johnathan A. Zenon and Joshua M. Zenon; siblings: Yessemy Z. Zenon, Areliss Zenon and Johanne Zenon Suarez; brother-in-law, Rev. Fernando Suarez; sister-in-law, Sohkan Zenon; aunts and uncles: Carlos "Tazo" Zenon, Noel Zenon, Aida Zenon and Ibia Zenon; nieces and nephews: Lianelle Suarez Fernando C. Suarez, Datani Zenon, Laila Zenon and Kaiden Zenon; first cousins: Orlando Zenon, Liz Johanne Zenon-Welch, Iowanda Zenon, Genesis Rodriguez, Casimar Zenon Pedro Zenon and Yabureibo Zenon; best friend, Ricky Nielsen; other relatives: Sanchez family, Poblete family, the entire Morales family; and other relatives and friends too numerous to mention.
A viewing will be held from 5-7 p.m., Friday, May 20, at James Memorial Funeral Home.
A second viewing will be held at 10 a.m. followed by a funeral service at 11 a.m. on Saturday, May 21, at Iglesia H.U.E.C. Alpha Y Omega, Strawberry Hill. Interment will be at Kingshill Cemetery.
All arrangements are by James Memorial Funeral Home Inc.