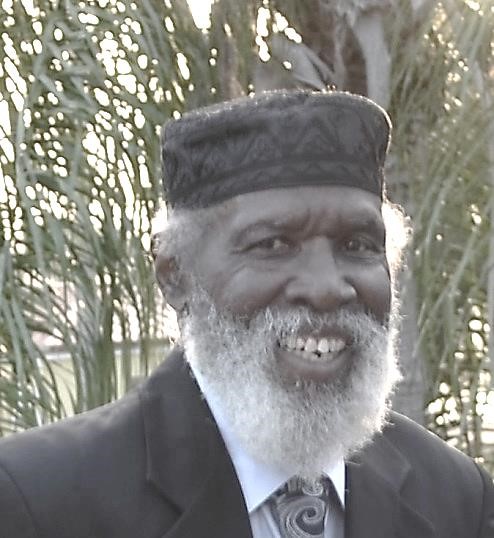 Lauriel Emanuel Oliver, better known as "Larry," "Derby" or "the Wolf," died on Saturday, May 7, at Juan F. Luis Hospital and Medical Center. He was 69 years old.
He was a Marine, a police officer, a farmer, a photographer, a horseman, a family man and a friend. He will be greatly missed.
He is survived by his children: Laurise and Arianne Oliver; grandchild, Anurie Oliver; great-grandchild, A'Nyra Richards; embraced children: Desiree Gardine and Anthony J. James; siblings: Paulette Oliver-O'Reilly, Ivan Oliver, Theodore Oliver D.V.M., Sandra Oliver-Harrigan Ed.D., Carl Williams Jr., Basil Williams Sr. and Leroy Williams; brothers- and sisters- in-law: Rudy O'Reilly Sr., Lynette Oliver, Doris Oliver, Ronald Harrigan Sr. Ed.D, Dasil Thomas-Williams and Janice Williams; aunts: Eleanor Springer Wilson and Roselyn Springer Eastman; and uncles: Roy Oliver, Lloyd Springer, Wilfred Springer and Alexander Springer.
He is also survived by nieces: Kimberly, Michelle, Brittany, Contessa and Natasha Oliver, Mecca Oliver Mason, Resa O'Reilly and Rema O'Reilly Edwards, Dwan and Neema Williams; nephews: Rudy Jr., and Randy O'Reilly, Theodore Jr., Brian and Zaleem Oliver, Ronald Jr., Richard and Renan Harrigan, Shaleem, Quadre and Basil Jr. Williams; and great nieces and great nephews: Riona, Malik, Sanai, Chase and Royce Harrigan, Blaine Williams, Nnenaya and Nyan Bedminster, Alexander Edwards, Amer O'Reilly, Faith Mason, Teresa, Emily and Malia O'Reilly, and Shalayah Williams.
Other survivors include other relatives: the Johannes family, the James family, the Springer family, the Messer family, the Edwards family and the Williams family; special friends: Janise Bølling James, Arnaldo and Glenda Nobbie, Alda Francis and family, Victor McBean, Lloyd Thomas, David Edwards, Lester Henry, Luis Acosta, Alphonso James, Steve Mayers, Theresa Williams, Audrey Gustav, Diedre Carver, Craig Springette, CHS Class of '67, Stanley and the Ten Sleepless Knights, V.I.P.D. and the Retired Police Organization; as well as other relatives and friends too numerous to mention.
A viewing will be held from 5-7 p.m. on Thursday, May 19, at James Memorial Funeral Home.
Tributes will begin at 9 a.m. followed by a funeral service at 10 a.m. on Friday, May 20, at Friedensberg Moravian Church in Frederiksted. Interment will be at Kingshill Cemetery in the Veterans Section.