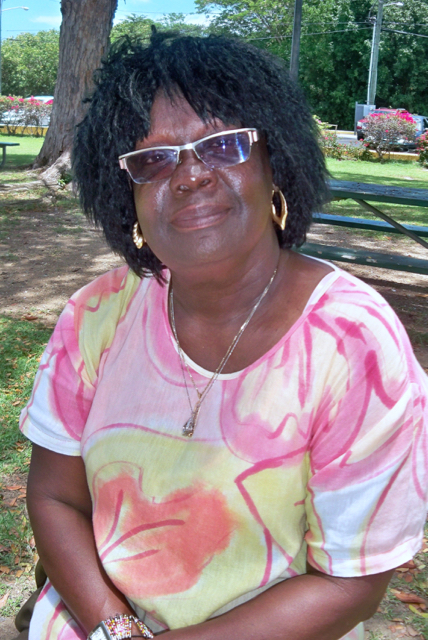 Jaslene Williams was approaching her 50th birthday and was starting to feel a bit of stiffness and soreness throughout her body. But it was nothing to slow her down.
"I just thought I was getting old," Williams said with a chuckle. "It was just a coincidence that it started happening at that age."
She went for her routine gynecological exam a couple of years later, in 2000, with local physician Dr. O. Anne Treasure. The doctor didn't like the looks of her blood work, did some research, and gave her a Lupus panel.
Williams then went to Miami and saw an internist and rheumatologist to confirm her diagnosis.
"God bless Dr. Treasure for helping me," Williams said.
According to the Lupus Foundation of America Lupus is a chronic, autoimmune disease that can damage any part of the body – skin, joints, and/or organs inside the body. Chronic means that the signs and symptoms tend to last longer than six weeks and often for many years.
In lupus, something goes wrong with the immune system, which is the part of the body that fights off viruses, bacteria, and germs – "foreign invaders," such as the flu. Normally the immune system produces proteins called antibodies that protect the body from these invaders. Autoimmune means the immune system cannot tell the difference between these foreign invaders and your body's healthy tissues and creates autoantibodies that attack and destroy healthy tissue. These autoantibodies cause inflammation, pain, and damage in various parts of the body.
For five years Williams had to go to Florida twice a year for checkups. Now she travels off island for annual follow-ups.
She said she wouldn't have to go to the states if there was a rheumatologist practicing in the territory. There is a desperate need for one in the territory, she said, and a lot of people might find out the causes of unexplained and undiagnosed health issues if there was an autoimmune disorder specialist here.
Williams said Lupus won't kill her – but it could possibly damage her eyes, heart, lungs and kidneys.
She said she has lost all of her hair, adding with a smile, she doesn't have to shave her legs anymore. She said because of Lupus she may eventually loose all of her teeth, although she is 68 years old and her teeth still appear healthy. Her symptoms aren't debilitating, but the six types of medicine she takes cause dry mouth and dry eyes.
"I can live with all that," Williams said. "Nothing keeps me in bed."
She did admit that she tires easily and some days seem long.
Her doctors have recommended that she avoid sun exposure and stress.
"I love the ocean and the sun," Williams said. "But spending all day at the beach with my fishermen friends had to stop. It was such a joy to hang out with them at the beach."
In retrospect she said she is better off that the autoimmune disease Lupus started in later years because if it starts earlier there are more complications and symptoms. She wasn't feeling any pain just stiffness in her joints when she was diagnosed.
Williams, a social worker, said in 2003 she had to give up her job as an assistant director in substance abuse at Charles Harwood Clinic, because the stress had become too much. She is currently working for the non-profit ARCH Institute – Access to Racial and Cultural Health.
"I couldn't make it without the Lord. He gets me through with soul searching and praying. I come from a faith driven family. When my feet hit the ground in the morning I'm happy and thankful I get another day of life," Williams said.
"I also thank God for the Virgin Islands Autoimmune Disorder Organization," she said. "I don't know what I'd do without them. The people involved in the organization are a great support team. We never feel like we're alone. The organization is the best thing to happen for me, because there aren't any resources here. We're comrades in the fight."
Meetings are held at 5:30 p.m. the last Monday of the month, Williams said, unless that date falls it's a holiday, at the Gov. Juan F. Luis Hospital.
More information about the organization is available by calling 340-227-4046.
Friday is "Put on Purple Day" to raise awareness about Lupus.