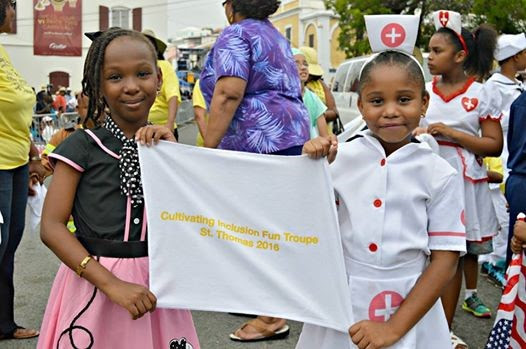 In an effort to best accommodate the territory's special needs children, the Office of the Governor is offering free training to summer camp providers. Jamila Russell, territorial coordinator for the Americans with Disability Act (ADA), said the one-day workshops will assist those running programs to help ensure that all children have a good experience this summer.
On St. Thomas and St. John, the training will be held on Wednesday, June 1 and on St. Croix, the training will be held on Friday, June 3.
Russell urges those interested to sign up now; registration will be open until May 27.
"Once we can plan ahead we will make sure that everyone who is interested receives this training," she said. "It takes only a couple of hours but can really make a difference in the lives of these children."
The Office of the Governor's ADA coordinator reminded parents and summer program providers that under federal law children with special needs are entitled to attend any camp or activity open to non-disabled children.
"Participation cannot be denied on the basis of the individual's disability," Russell said. "Participation must be equal and separation is not equal."
She emphasized the importance of the community embracing and including its special needs youth.
"Most recently we collaborated with the Departments of Education, Human Services and Labor to organize a Carnival troupe consisting of children with and without disabilities. We called it the Cultivating Inclusion Fun Troupe and participated in the St. Thomas Carnival Children's Parade. The children dressed in their future career wear – firemen, policemen, doctors, nurses and actresses," said Russell
The carnival troupe captured the spirit behind both the ADA laws that prohibit discrimination and Individuals with Disabilities Education laws that mandate free public education for special needs children in the least restrictive environment.
To sign up for summer camp training or for more information on the ADA, contact Jamila Russell at 772-1000 or 227-2348.