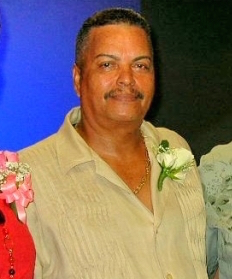 The V.I. Legislature voted Monday to rename the St. Croix road that passes by St. Croix Central High (Rt. 663) School after Edwin "Eddie" Ortiz, who died several months ago.
The measure also appropriates $10,000 for sign changes reflecting the new name.
A resident of Estate Profit, Ortiz was active in politics, involved in getting roads paved, and instrumental in getting funding for the park and other infrastructure within the community, among his many community activities. Ortiz advocated for issues from getting bus shanties to cleaning up garbage to drugs in the community.
He also was a key figure in the Three Kings Day celebration, also giving toys to the community for the event, and founding the annual Three Kings Day parade on St. Croix.
The Legislature previously honored Ortiz with a resolution in 2012.
Another measure approved during Monday's session celebrates the 100th birthday of St. Croix icon John Tranberg and urges the government to buy Creque Dam for him.
Tranberg appeared before the Legislature to press his case earlier this month. He turned 100 in April.
During World War II Tranberg served in U.S. Army as a logistics officer. The Tranberg's family farm supplied the majority of the fresh milk and produce to the people in Frederiksted during the first part of the 20th century. During the mid-1950's, Tranberg also worked for Sanford and Sons and Meridian Engineering.
In 2014, he was honored by the 43rd annual Agriculture and Food Fair Committee as the livestock farmer of the year and recognized as the oldest living farmer ever honored at the Agrifest Fair. Tranberg's huge senepol bull, Thomas, has also been showcased at the Agrifest Fair for many years.
In 2012, the Legislature passed a resolution honoring his younger brother Otto Tranberg.
The bill was amended to appropriate funding from "interest on debt service" or "any available funding" to purchase the parcel of land including Creque Dam as a park. It is not clear there is available funding.
The property, up the steep Creque Road, is some of the most beautiful on St. Croix, with huge moss-covered trees and craggy rocks astride a clear flowing stream and the 1940s-era dam built by the U.S. Navy.
The land, Plot No. 14AB North Hall, was leased by the V.I. government and used as a quarry from 1929 to 1940. Several decades after the quarry closed, zoning laws went into effect in the territory and the land was zoned for agriculture, prohibiting resumption of quarrying.
The Legislature has authorized the V.I. government to negotiate the purchase of the property at least three times. Pricing of the property has been a barrier in the past. In 2010, the Legislature again authorized the government to buy Tranberg's property, this time after negotiating a price based on market value, and authorized several payments, over time, from the Land Bank Fund to buy the land.
Both items were approved unanimously.