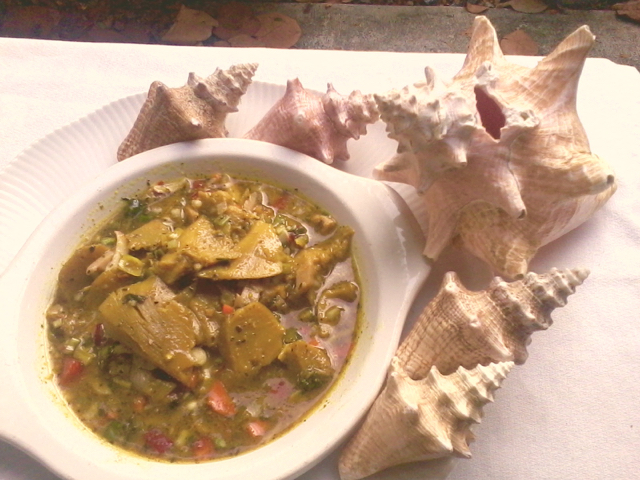 No doubt food is the center of Crucian culture. Chef Juliana Sheridan shares that culture and has made food the center of her life since the 1970s.
"I grew up serving crowds homemade Caribbean food," Sheridan said. "I love to share my love of Caribbean food."
Her earliest recollection, from her mother's kitchen, is learning to peel an onion without a knife at the tender age of five.
"It all started with simple safe things like peeling potatoes at my mother's guest house in St. Lucia," Sheridan said.
She believes she was destined to become a caterer and chef. Women in her family were seriously involved in joyous occasions like weddings. One aunt was a cake decorator, another a caterer, and her grandmother was a seamstress who made exquisite wedding gowns.
In 1990 she started Wooden Spoon Creations and began to share her love of food. She prepared local food for events of all sorts, serving up to 300 people.
In 2010 she decided to make a change and scaled down to more manageable numbers. Sheridan branched out as a personal chef to serve tourists staying at vacation villas and smaller private parties. Now she serves from two to 50 people.
Sheridan, who is outgoing with a bubbly personality, said the biggest challenge she has cooking is satisfying everyone with special requests, like making a dish without onions. She added the best part about cooking for a crowd is seeing the smiles when people see and taste her creations. Her favorite dishes to make are lobster or conch in Creole sauce.
"I've had people applaud when they have finished their meals," Sheridan said. "I really appreciate the guests and enjoy seeing them happy."
She added she will even give demonstrations on how to make ducana, which is made with coconut, sweet potatoes, flour, sugar and spices wrapped in a banana leaf, then boiled. She also demonstrates how to make fungi, a mixture of water, cornmeal and butter shaped into dumpling form then dropped in boiling soup or broth.
She makes everything from scratch, including delicious roti shells that are similar to tortillas made with ground dried yellow peas instead of flour. Her rum cake is very tasty and moist made with a generous amount of rum.
Sheridan and Austin Sheridan, her husband of 23 years and business partner, also make wine and fresh fruit juice from fruit they grow in their backyard garden. She added he makes a delicious coconut wine, but her favorite is passion fruit wine.
When she isn't in her kitchen cooking she enjoys creating and crafting useful items, embellished with seashells, which she gives as gifts. She makes candles in repurposed tuna cans and gives lamps new life decorating them with shells.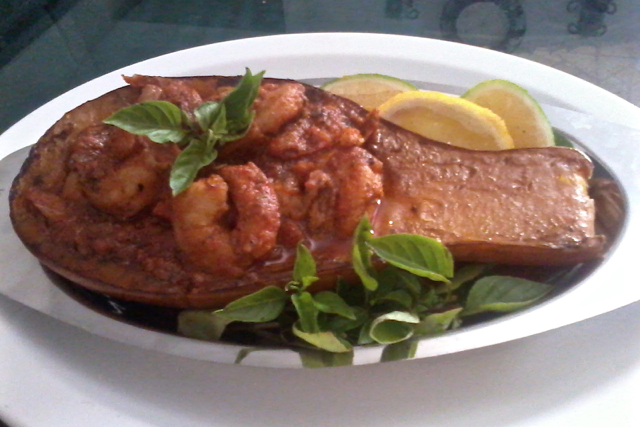 Sheridan said she is compelled to give back to the community that has given her so much, so she donates food to Women's Coalition events. She recently donated food for the Coalition's annual tennis tournament. And she has shared her love of food with youngsters in private schools, teaching them how to prepare local dishes from scratch.
Sheridan, 56-years-old, became a resident of St. Croix 46 years ago and is a graduate of St. Croix Central High School. She has a son and a daughter. Her daughter may take after her and become a chef and take over the business one day, she said.
Faith plays a big part in her life, she said, and she is a member of St. Ann Catholic Church.
"I thank God for everything I've been given and I praise him everyday," Sheridan said. "I pray over every dish I make and I ask God to keep the food safe. He is with me 24/7."
More information about Sheridan's menus and pricing is available by calling her at 340-718-0846 or sending her email at jsheridanvi@gmail.com.