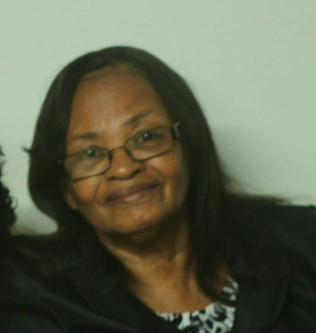 Margarita Encarnacion of Constitution Hill died on April 27. She was 71 years old.
She is survived by her spouse, Jose Encarnacion; daughter, Kira Lee Encarnacion; son, Jose (Joey) Encarnacion; grandchildren: Maurice Jr., Kimauris, Jomar, Jomauris Boyce, and Kiara, K'lenn and K'asia Hoheb; brothers: Antonio Carrion, Moycess, Jose and Enos Donawald; sisters: Maria Christian, Teodora Simon and Monica Jacobs; special niece and caretaker, Nancy Ascencio; and nieces: Yolanda Carrion, Ann Marie, Damaris, Teofilia, Trametta, Miguelina, Lynn Donawald, Jacqueline Morales, Angeline Bryan, Stella Tobin, Deborah, Veronica, Nayra, Ileana, Abigail, Marilyn and Helen Encarnacion, and Theshia Nieves.
She is also survived by nephews: Antonio Jr, Bobby, Jose and Samuel Carrion, Ricardo Christian, Corry Brunson, Joseph, Alvin, Alex, Lumose and Tyrus Donawald, John, Malcolm and Edmond Simon, Juan, Jose, Magdiel, Frankie, Rafael Luis, Josue, Onesimo, Roberto, Eliezer, Miguel, Angel Luis, Christopher and Ricardo Encarnacion, and Scott and Salim Tobin; special great niece, Christina Mulahoo; many nieces, nephews, great nieces and great nephews too many to mention; brothers-in-law: Angel Christian, Nathaniel Simon, Juan, Rafael, Roberto Gilberto and Miguel Encarnacion, and Bernard Jacobs; and sisters-in-law: Maria Carraballo, Minerva Santiago, Maria Donawald, Jeanette and Rita Donawald, Antolina, Aracelis Juanita, Virginia and Heide Encarnacion, and Carmen Gomez.
Other survivors include special friends: Judge Adam and Victoria Christian and family, Carmen Corcino and family, Carmen Quinones and family, Yolanda Rivera, Leonile Sealey and family, Gerda Norfleet and family, Ruth Velasquez, Miguel and Ruth Robles, Yvette Robles, Jose A. Robles and Tabitha Robles, Maria Herndon, Palmira Reid, Christobal Gomez and family, Dr. Andre, Dr. Angelo Galiber, Dr. Alfred Anduze, Lolin Ramos and family, Manuela Christian and family, Mapleton Lawrence, Eleanor and Leonard Chapman, Luis Davila and family, Violet Bailey, Dorothy Mc Quilkin, Eva Davis, Sherleen Melendez, Fernando Suarez and family, Maria Santiago and family, Jean Murrain, Veronica Richards, Carmen Ortiz, Carmen Miray, members of the Iglesia De Dios Pentecostal M. I., members of the International Pentecostal Churches, and members of the Christiansted High School Class of 1963.
Special thanks to: La Paz Hospice staff: Josette Matthew, SNP, Lisa Rose Santiago RN, Veronica Rodriguez, homemaker, Dr. Raymond Cintron, Dr. Ramesh Lahkram, Charlene Kehoe, Dr. Hughes, Samantha and the staff of Charlotte Kimmelman Cancer Center on St. Thomas, the staff and management of Bella Vista Hotel on St. Thomas, the St. Croix Cancer Society, Dr. Angel Lake, Dr. Angelo and Dr. Andre Galiber Jr., Jean Murrain and Cassandra Thomas.
A viewing will take place from noon to 2 p.m. on Thursday, May 5, at James Memorial Funeral Home.
A second viewing will take place at 9 a.m. and a funeral service at 10 a.m. on Friday, May 6, at Iglesia de Dios Pentecostal, Estate Mountain. Interment will follow at Kingshill Cemetery.
All arrangements are by James Memorial Funeral Home Inc.