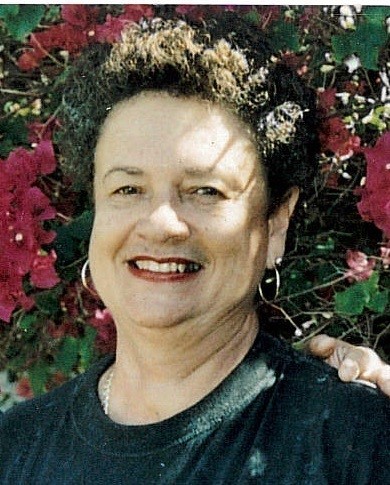 Jeanne Grigg Blackwood, beloved mother and friend, died on April 11.
Her parents Herbert Grigg Sr. and Ingeborg Grigg as well as her brothers Norman Siebenhoven, Warren Christian, Lawrence "Bruckle" Grigg and Herbert "Stubby" Grigg preceded her in death.
She leaves to mourn, her children: Amy Blackwood, Michael Blackwood and Laurie Blackwood; grandchildren: Janelle Blackwood, Michelle Blackwood, Israel Soodeen, Terrell Blackwood, Giselle Blackwood and Cairo Smith; great-grandchildren: Imaryllina Moreno and Gracie Moreno; son-in-law, Shawn Smith; daughters-in-law: Marivelle Blackwood and Debby Hodge; special cousin, Richard Lockhart; former husband, Lauritz Blackwood; stepson, Robert Blackwood; adopted son, Keith Thomas; sisters-in-law: Ilma Christian and Maria Grigg; nieces: Carmen Brisbane, Judith Christian and Roslyn Christian; and nephews: Gregory Siebenhoven, Warren Christian Jr., Allan Grigg, Lawrence Christian and John Grigg.
She is also survived by special friends: Yvonne Lombardi, Kye Martin, Unise Tranberg, Irene Lang, Anna Doward, Luis and Anita Davila, Dorothy Vivican and Myrtle Thomas; other friends and family: Lurita King-Boyd, Bert Nico, Beverly Williams, Leroy and Muriel Arnold, the Tranberg family, the Lockhart family, Tortola Griggs, the Derricks family, Sugar Shack, Judge Edgar Ross, Charlie and Sonny Capehart, Juanita Roebuck, John Cromwell, Terry Roberts, Audrey Miller, Julie Hansen-Hodge, Earl and Phyllis Charles, Gloria Euzebe, Friends of Denmark, The Original Coakley Bay Campers, CHS Class of '59, Gentlemen of Jones, the Department of Labor, all of her Sugar Hill neighbors, and many other friends and family too numerous to mention.
Special thanks to the doctors and caring staff of V.I. Oncology and Hematology LLC, Charlotte Kimelman Cancer Institute and Continuum Care Inc.
Tributes will begin at 9:30 a.m. followed by a funeral service at 10:30 a.m. on Tuesday, April 26, at St. Patrick's Catholic Church. Interment will be at Christiansted Cemetery.
Tributes and pictures are accepted at: tributestojeanneblackwood@gmail.com
All arrangements are by James Memorial Funeral Home Inc.