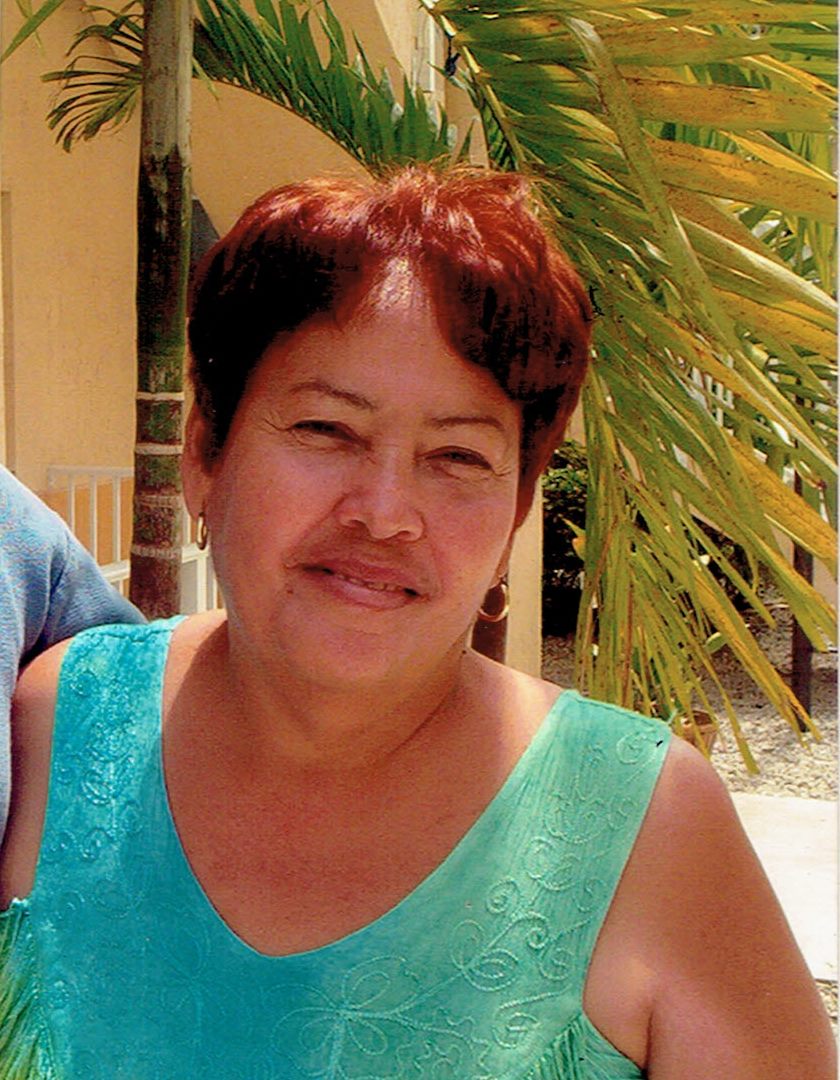 Alejandrina Prosper died on March 30.
She was preceded in death by her father, Julio Garcia; and brother, Victor Garcia.
She is survived by her husband, Joseph Prosper; mother, Mercedes Rivera; daughters: Ely Cotto, Eddie Luz Camacho, Maria A. Almestica, Maria M. Almestica, Magdalena Almestica, Lucecita Almestica and Aida Luz Almestica; sons: Ruben Almestica Jr., David Almestica, Raul Garcia, Andres Nieves, Carlos Nieves Sr., Angel Nieves and Marcos Nieves; sons-in-law: Ramon Osorio, Raul Acevedo and Eduardo M. Franco; 34 grandchildren; and 44 great-grandchildren.
She is also survived by sisters: Irma Garcia and Milta Garcia; aunts and uncles: too numerous to mention; nieces and nephews: too numerous to mention; cousins: too numerous to mention; special friends: Diana Garcia, the Brown family, Hyland Creese, Mara Felix and family, Lizette Almestica and family, Ms. Daniels, Carmen Montanez, Barbara Maximin, Jenny Tirado and Tito, Peggy and Maria, and Mrs. Mary and family; as well as other relatives and friends too numerous to mention.
A viewing will be held at 9 a.m. and a funeral service will be held at 11 a.m. on Saturday, April 9, at Divine Funeral Services Chapel, No. 129 Peter's Rest.
Arrangements are entrusted to Divine Funeral Services and Crematory. We own and operate our own crematory. Let us offer you a Dignified Funeral, affordable by all. Tel: 773-0003/fax: 773-3003.