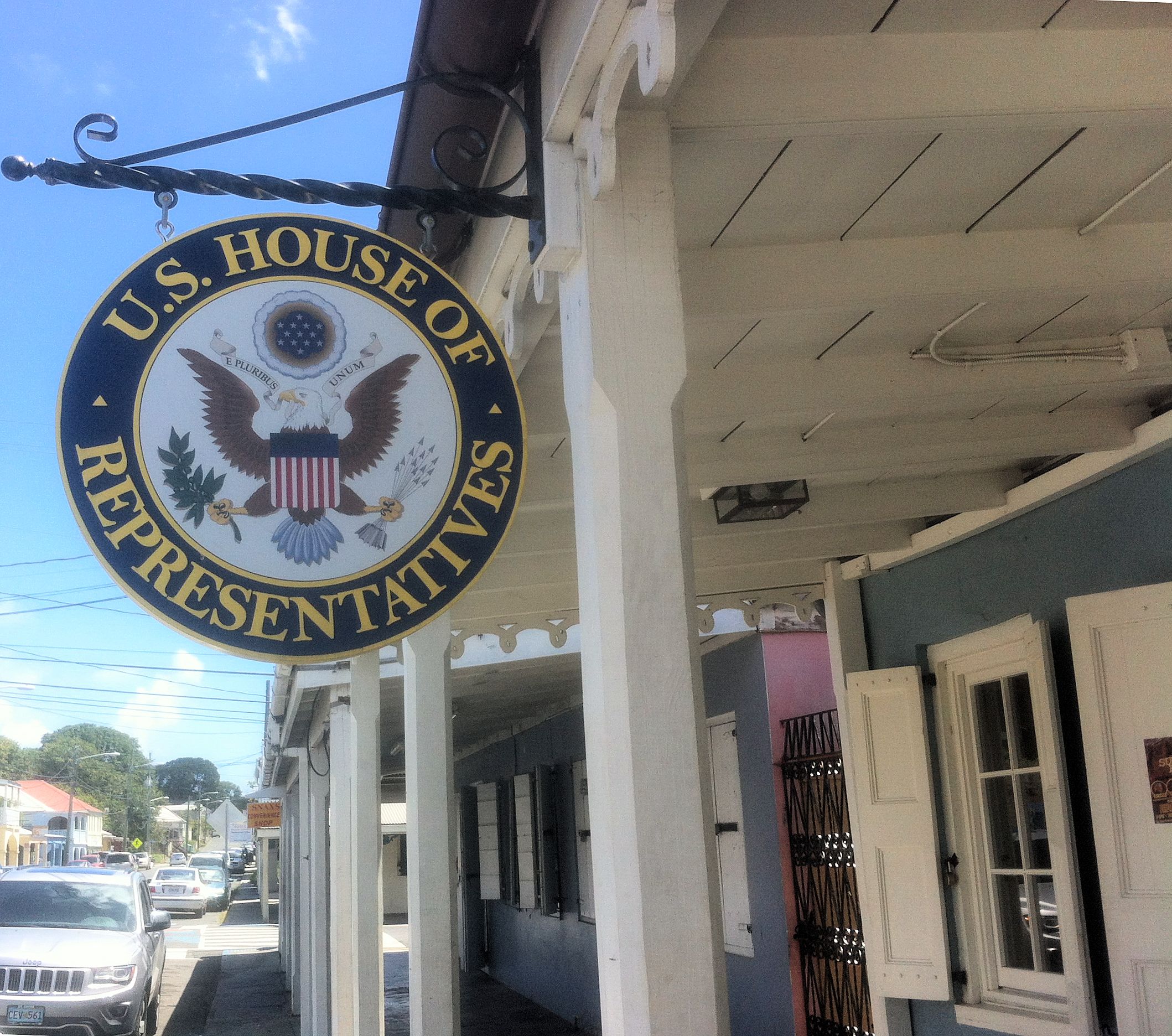 Puerto Rico's desperation to resolve its financial crisis may cause sacrifices to programs that could stimulate the U.S. Virgin Islands economy, according to V.I. Delegate Stacey Plaskett.
At a press conference Monday, the delegate said a bill about to be introduced in Congress, and viewed favorably by the Republican majority, lacks several key elements and would set a precedent that could endanger United States territories' right to self-government.
She said the bill includes a financial board of overseers with broad power over the Puerto Rican economy. The board would be appointed by the president of the United States and approved by the United States Congress. The bill also includes a clause that would allow territories to request such a board of overseers to manage government finances.
Plaskett said she was strongly against any language that opened the door to local, elected officials losing control of the U.S. Virgin Islands government.
What the bill lacks are elements that, according to Plaskett, could bring financial growth. These include expansion of Medicaid, tax relief for local residents, and more access to credit.
She said all these elements were discussed last year in Roadmap to Recovery, an initiative sponsored by President Obama, (See Related Links, below) for the economies of the U.S. territories. She said these elements were to be included in a bill that addressed Puerto Rico's bankruptcy, but also paved the way for more sustainable economies in the territories.
Plaskett said that Puerto Rico saw that such a comprehensive bill would be "difficult" for the Republicans and became desperate to resolve its crisis before another crucial payment is due May 1. She said the bill as it presently stands does little more than protect creditors and includes no additional money.
She said she has talked Gov. Kenneth Mapp and Senate President Neville James to mobilize efforts to stop the bill as it is now worded.
She said the roadmap – including the tax, credit and expansion elements – was acknowledged as "an important start, but just a start." She said, "This is not about bailing out a territory; this is about creating economic opportunity."
The bill she would like to see would address "bringing the territories into economic parity with the states."
According to Bloomberg News, the only states that have debts larger than Puerto Rico are California and New York. The Puerto Rican government admitted last year that it could not pay all its debt and was proposing to repay as little as 39 cents per dollar of debt. For the last 10 years Puerto Rico has been funding budget shortfalls and operating expenses by selling bonds.
The Press Conference was held at the Delegate's office at 60 King Street, Frederiksted.