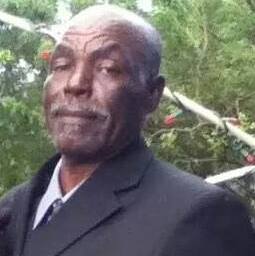 Denniston D. Young died on March 25 in Humble, Texas. He was 70 years old.
He was preceded in death by his son, Clayton Mark Young; and sisters: Veronica Young and Louise Young.
He is survived by his loving wife of 44 years, Judahand Young; children: Elvis Young, Vivianne Young, Luke Young and wife Deborah, Lanette Young, Sue-Ann Young Copemann and husband Yusef, Denise Ambrose and husband David, Marsha Young and Jacklyn Young; 17 grandchildren; brothers: Eldon Young, Stanley Young and Leslie Young; sisters: Leota Monix and Princess Young; numerous nieces and nephews and other relatives; and a host of loving friends.
A visitation will be held on Friday, April 1, at Rosewood Funeral Home. Services will be held on Saturday, April 2, at Rosewood Funeral Home Chapel with Luke Young officiating. Graveside services will follow at Rosewood Memorial Park.