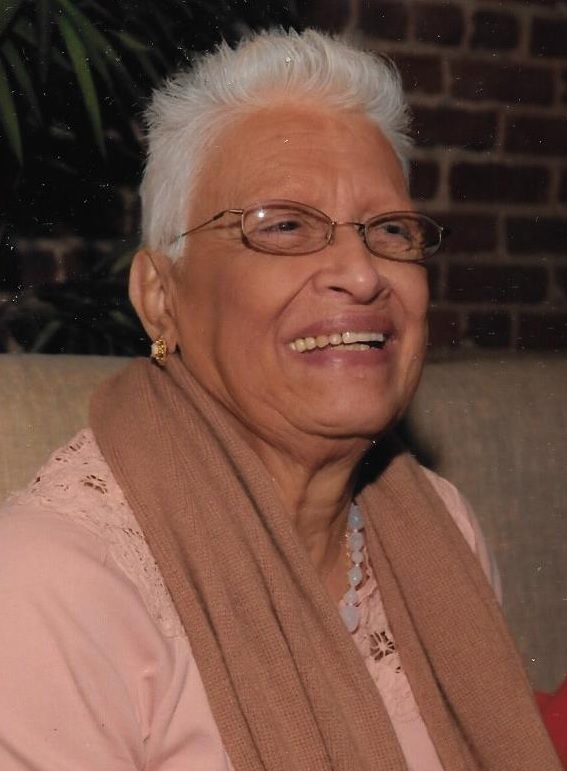 Constance Emelia Espinosa Roberts, also known as "Cansie," died on March 1 in Marietta, Georgia, at the age of 78.
She was preceded in death by her parents: Margrethe Pedersen Espinosa and Pedro Espinosa Almestica; sisters: Margarita Valls Noble and Violet Roebuck; husband, Robert D. Roberts; granddaughter, Leah Anderson; and nephews: Frank and Fernando Valls.
She is survived by her daughters: Marise James (St. Croix), Danielle Ruth (Ga.), Lana Lopez (Mass.) and Rona Roberts (Ga.); sons: Stacey Espinosa (Ga.), Angelo Espinosa (St. Croix) and Robert Roberts (Fla.); sons-in-law: Anthony Paul and Murray Ruth; daughter-in-law, Lanel Roberts; granddaughters: Precious Lopez, Amber Ruth, Camille and Sydney Paul, Epiphany, Nia and Maya Espinosa, and Lauren Roberts; and grandsons: Kamal Espinosa, Kareem Balson, Miniard and Jonathan Culpepper, Jordan Paul, Murray Ruth, Noa and Asa Espinosa, Johnathan Dobbs and Robert Roberts.
She is also survived by great-grandchildren: Elijah, Leila, Kayden, Kaleigha, Ashton, Kiyan, Xavier, Zachious, Kamiya, Jaylin, Javores and Madison; sisters: Louise Gallivan, Mercedes Arlin, and Juanita Espinosa; brother, Pedro Espinosa Jr.; and nieces: Debra Roebuck, Jessica Gallivan, Monica Couch, Venicia Roebuck Wenze, Gigi Roebuck Korman, Nicole Espinosa Scott, Abigail Espinosa, Vivian, Sandra, Lena and Mindy Valls.
Other survivors include nephews: Cory Gallivan, David Cover, Carlos Roebuck, Harold Roebuck III, Wayne Moorehead, Robert Rossi, Pedro Espinosa III, Jonathan Espinosa, Quinto, Vaughn, Camilo and Ricardo Valls; special friends: Claire Motta, Marie L. Rissing, Althea Michael, Joan Sealey, Monica Ruhle, Vincil England, Pearline Heyliger, Rico Henry, Anna Gabino, Kelechi Emeagi and Stella Nwogoh; the Pedersen, Espinosa, and Golden families; as well as other relatives and friends too numerous to mention.
The eulogy and tributes will take place at 9:30 a.m. followed by the Memorial Service at 10 a.m. on Friday, April 8, at St. Ann's Catholic Church in Estate Barrenspot. Interment will be at Christiansted Cemetery.
All arrangements are by James Memorial Funeral Home Inc.