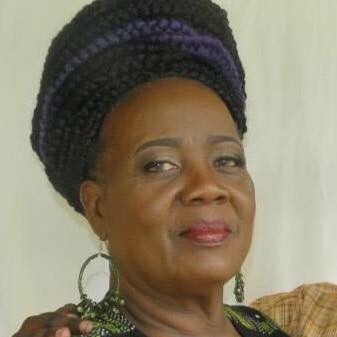 Leona Alberta Christian died on March 12.
She was preceded in death by her sister, Marcella Christian; and grandchildren: Chi-Chi Julian and Leon Stapleton.
She is survived by her daughters: Pearline Christian, Laverne Brown, Chi-Chi-Joseph-Michael, Janice Simon, Sharlene Williams and Linda Stapleton; sons: Lawrence Lockhart and Paul Frederick; brothers: Mario and Valero Christian, Irvin Peters, Joseph James, Duval and Pastor John Briscoe; sisters: Yvonne Christian, Sonia Joseph, Alvilda Augustin and Diana James; and aunts: Ann and Iris Codrington, Cleone Carty, Una Marcus Charles, Liva Marcus Gumbs, Muriel Marcus and Lilian Matthews; uncles: Charles Francis, Leslie Christian and Benjamin Francis; and nieces and nephews, too numerous to mention;
She is also survived by grandchildren: D' Jennae Joseph, Keisha and Chrystal Belgrave and Deanna Thompson, Lawrence Lockhart I (Bum Bum), Lawrence Lockhart II (Poonky), Amalee, Geneva, Jamalia and Lekisha Lockhart, Tedroy Lake, Larry Williams, Anthony Lafond, Randy Lawrence and Donald Warner Jr., Sharmaneand Nikima Simon, Quana-Leona and Joshua Hassell, Alena "Faith" Matthew, Hayes Poleon, Victoria Henry, Mario "Ricky" Samuel, Videncia Daniel, Desiree Stapleton, Paul Girard, Regina Henry, Shaquan Prentice, Elijah Romain, Ester, Abigail, Elisha and Malachi Frederick.
Other survivors include cousins: Mable Marcus, Helen Stanley, Rheo Balentine, Leona James, Agatha Williams, Esie Durrant and Bradley Christian; special friends: Betty Lynch, Brenda Hodge, Jennie Lambert, Brenda Parris, Brenda James, Danice Liburd, Rona Chapman, Louis Clark and Estaca Ceasar; as well as other relatives and friends too numerous to mention.
A viewing will be held from 4-6 p.m. on Thursday, April 7, at Divine Funeral Service Chapel.
A second viewing will take place at 9 a.m. followed by a funeral service at 10 a.m. on Friday, April 8, at City of Refuge Worship Center, No. 303 Barren Spot. Interment will be at Kingshill Cemetery.
Arrangements are entrusted to Divine Funeral Services and Crematory. We own and operate our own crematory. Let us offer you a Dignified Funeral, affordable by all. Tel: 773-0003/fax: 773-3003.