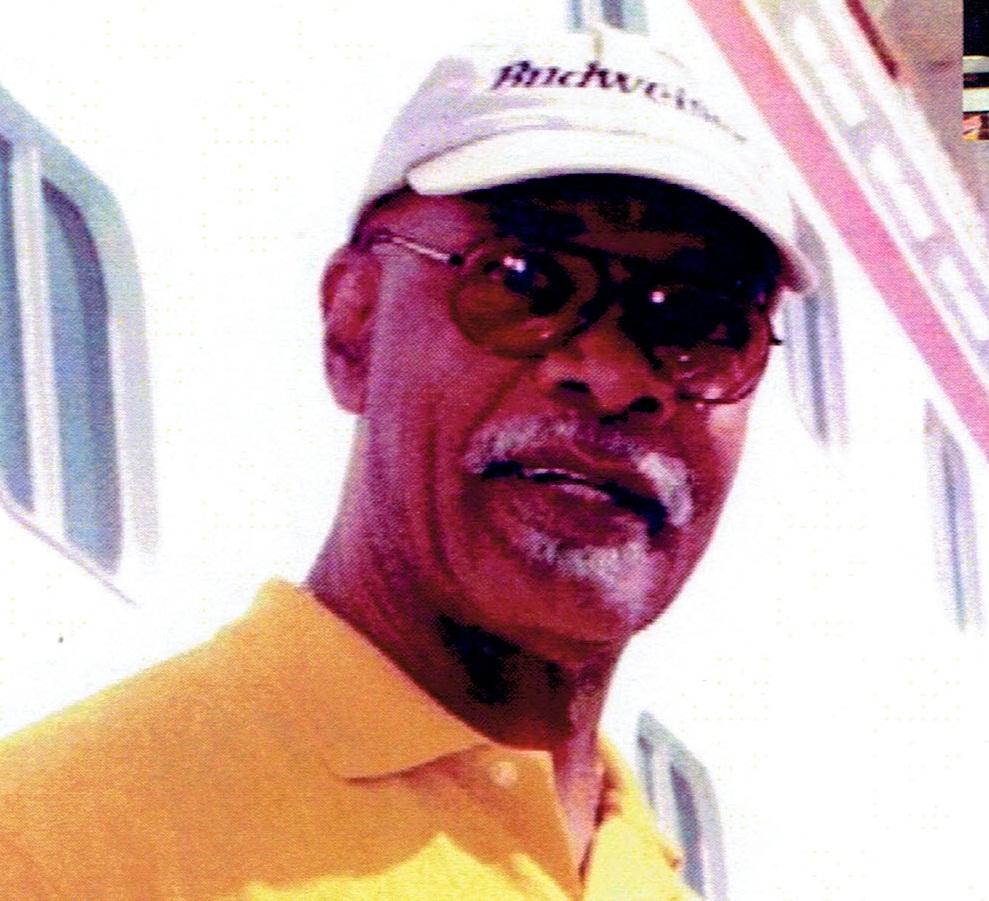 Edward W. Burton died on March 22.
He was preceded in death by his mother, Shelia Joseph; father, Leonard Prince; brother, Errol Burton; sister, Brenda Wallace; and father-in-law: Clement McKnight.
He is survived by his spouse, Earla C. McKnight-Burton; daughters: Allison Burton-Lowe, Shermaine Burton-Perez and Carrah C. Prescod; grandchildren: Makeda Burton, Jahtiba Burton, Naco Burton, Mandela Burton and Keeynan Burton; great-grandchildren: Jahnia Burton and Niko Burton; brothers: Alston Joseph and Ronald Joseph; sisters: Roma Antione, Lorna Joseph and Annemarie Cole; nieces: Patrice Cole, Jennifer, Jackie, Ashley, Erica, Francia, Natasha, Leah, Chacola, Rachel, Katrina, Kristina and Ajene; and nephews: Brian, Jeffery, Jason, Marlon, Ashton, Donte, Alexander, Jeffery, Sheldon, Bernard, Clement, Ronnie Jr. Rodney and Randy.
He is also survived by great nephew: Jabari, Eugene Jr.; mother-in-law: Lucy McKnight; Father-in-law, Kenneth Torres; brothers-in-law: Roger McKnight, Garvin McKnight, Kirk Torres and Ronnie Quetel Sr.; sisters-in-law: Allison Quetel, Beverly Joseph, Jill Joseph, Roslyn, and Pauline McKnight; nephew-in-law, Eugene L.; son-in-law, Edmund Lowe; and special friends: Walter Collins, Cecil Mckenzie, Dalton Clarke, Desmond Elcock, Cynthia Robinson, Roosevelt Campbell and family, Debra Loreilhe and family, Lorna, Josephine Decan, Angela Moe, Bertrum Moore, Sherma, Geraldine, Robby, Marilyn, Franca, Janet Cordice.
Other surviving special friends include Zeitha Henry, St. Philomen Spiritual Baptist Church, Reverend Davis and family, Caribbean Revelers Troupe, Continuum Care Staff, Torres family, Padmore Jerome, DeGannes family, Mills, Macy, Sankitts, Johnson Family, Perez, Thomas, Layne, Defreitas family, Heraldo Gonzales, Janis Collins, Isaac family (St. Thomas), Lucille/Judy Perez, Underwater Tracking Range family, Offsetters Social Club New York, Iris/Philbert, Louise, Lyn Cupid and family, Edward Wickham and family, Oliver Farrow, Melwyn Moore, McKnight family, Buckmire, Cornell and family, Lake/Small family; as well as other family and friends too numerous to mention in New York, Trinidad and St. Croix.
The viewing will take place at 9 a.m. followed by the funeral service at 10 a.m. on Thursday, April 7, at St. Joseph's Catholic Church, Mount Pleasant.
Arrangements are entrusted to Divine Funeral Services and Crematory. We own and operate our own crematory. Let us offer you a Dignified Funeral, affordable by all. Tel: 773-0003/fax: 773-3003.