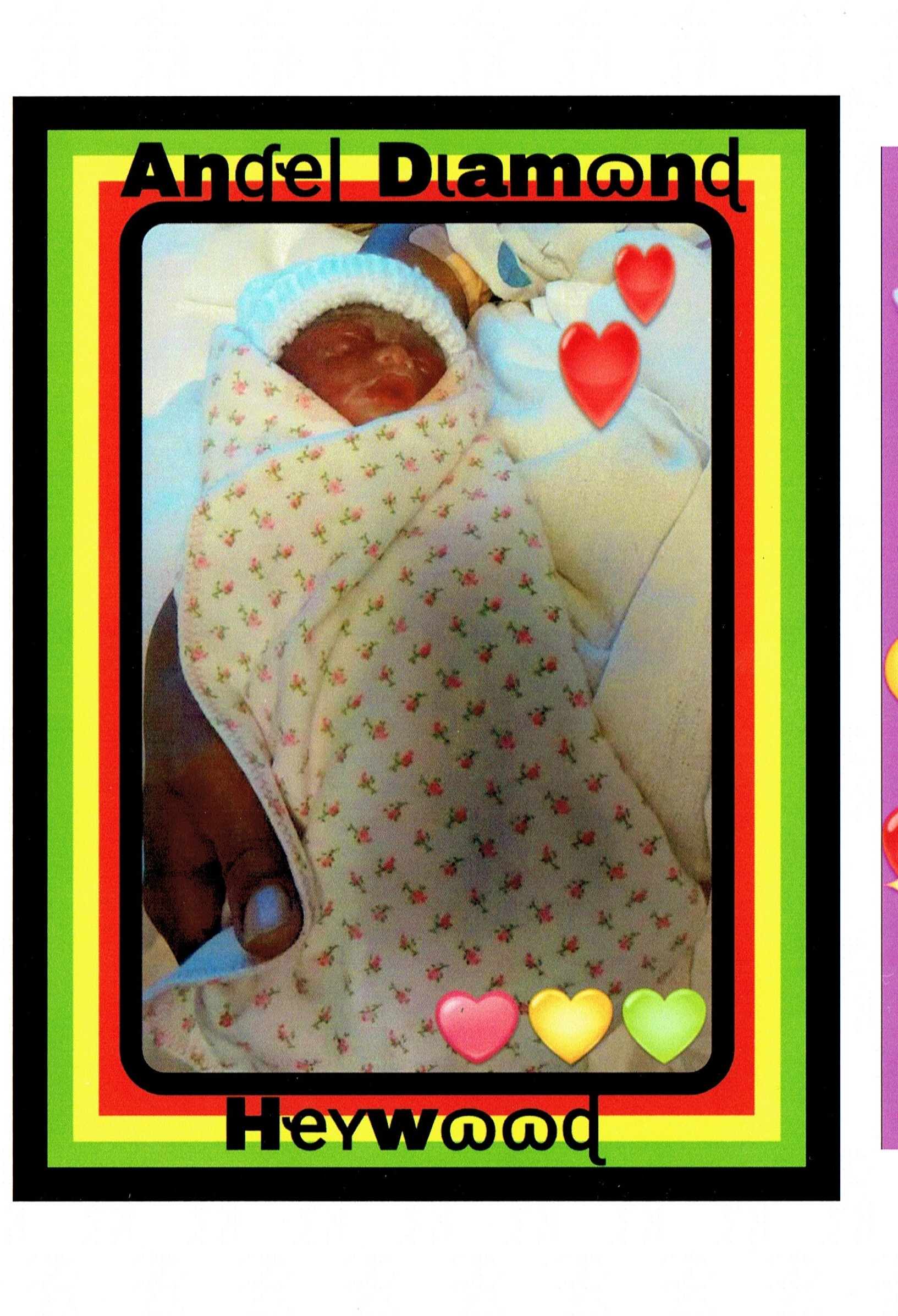 Baby Diamond Heywood died on March 5.
She is survived by her mother, Omolara Simmonds; father, Dannie Heywood; brothers: Daniym Heywood, Odonnie Heywood, Dennie Heywood, Dann Heywood; sisters: Ianthi Heywood, Delacey Heywood, Denyrah Heywood, Empress Heywood, Daionisha Heywood and Destiny Heywood; aunts: Athena Heywood, Bobby Heywood, Donna Heywood, Delacey Heywood, Khaeilla Thompson and Aisha Simmonds; uncles: Douglas Heywood, Billy Heywood, Derwin Heywood, Ali Simmonds, Akil Simmonds, Khaeil Thompson and Jamie Remie, Wayne Brown, Avery Fawkes, Larnel Fawkes; cousins: Shelika, Shango, Sherine, Renisha, Shango Allick Jr., Kenyah Brady, Amanda Milligan, Anarie Oliver, Asheela and many others too numerous to mention; grandparents: Francillia Fontaine and James Simmonds; special friend, Harriet Chestinet; and other relatives and friends too numerous to mention.
A viewing will take place at 10 a.m. and a funeral service at 11 a.m. on Monday, April 4, at Divine Funeral Services Chapel, No. 129 Peter's Rest. Interment will follow at Kingshill Cemetery.
Arrangements are entrusted to Divine Funeral Services and Crematory. We own and operate our own crematory. Let us offer you a Dignified Funeral, affordable by all. Tel: 773-0003/fax: 773-3003.