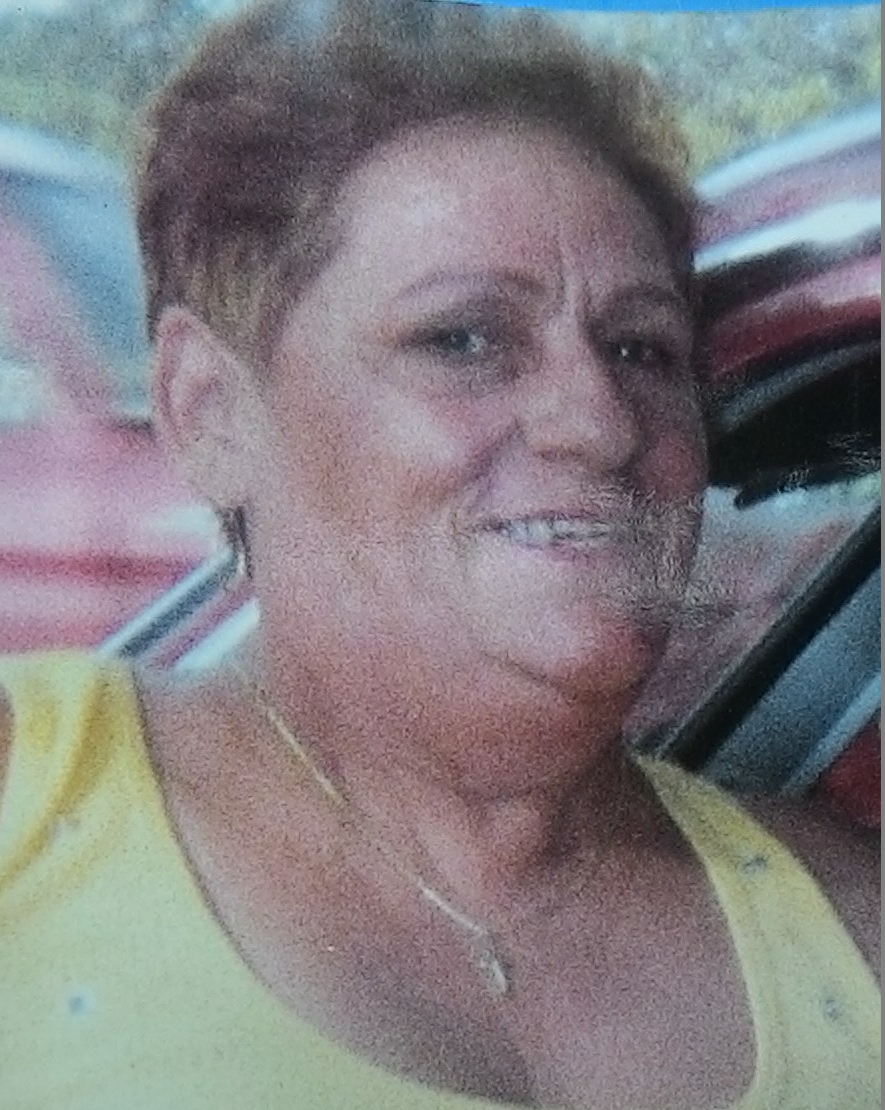 Ines Nieves Garcia died on March 2.
She was preceded in death by her mother, Eugenia G. Nieves; father, Enrique A. Nieves; sons: Ramon Matta and Hector Cuencas; and sister-in-law, Arcadia D. Nieves.
She is survived by her ex-husband, Felix Garcia; companion, Antonio Quinones; daughters: Lisandra G. Mitchell (Calif.), Lorraine Dowling (Boston) and Graciela (Boston); sons: Lauriel H. Dowling and Sammy Sanabria; grandchildren: Tamara Allen, Ronald Matta, Guillermo Matta, Jacklyn Matta, Vanessa Dowling, Ricky Dowling, Lamar Dent, Marcus Mitchell, Kaisha Ortiz, Lisandra Luna, Lenny Valdez and Hector Cuencas Jr.; brothers: Enrique A. Nieves and Manuel Nieves; sisters: Ida N. Brown (Col.), Josefina N. Munoz and Migdalia Nieves; brother-in-law, Diego A. Munoz; son-in-law, Rudy Mitchell; and nieces: Maria A. Hernandez, Lydia Correa, Risa Adams, Migdalia Roach, Lisa Christian, Nancy Wright and Ana L. Quebenserry.
She is also survived by nephews: Ricardo Nieves, Orlando Nieves, Roberto Russell and Melbourne Adams; special friends and neighbors: Alma Plaskett and family, Patsy Sackey and family, Francisco R. Paqui and family, Gloria Fredericks and family, Ms. Lisa and family, Veda Mae Charles and family, Audrey Miller and family, Rosa Navarro and family, Aida Cruz and family, Dona Tona and family, Migdalia Ramos and family, Daniela Cruz and family, Myriam Gonzales and family, Jaimey Gonzales and family, Thomas Sanabria and family, Maritza and family, Minerva C. and family, "On the wall Sunday hangout friends –Fort Frederick Beach;" and other relatives and friends too numerous to mention.
A viewing will be held from 10 a.m. to noon on Saturday, March 19, at Divine Funeral Service Chapel.
A second viewing will take place at 9:30 a.m. and a funeral service at 10:30 a.m. on Monday, March 21, at St. Patrick's Catholic Church, Frederiksted. Interment will follow at Kingshill Cemetery.
Special acknowledgements to: Migdalia "Mickey" Nieves and family, Antonio Quinones (companion), FM 90.1 "Papi Love station," "La Chica Latina" for Memorial Hour "Ines Nieves Garcia" May she rest in peace.
The pall bearers will be: Melboure E. Adams Jr., Ronald R. Elliot, Orlando Nieves, Ricardo Nieves, Sammy Sanabria and Lamar Dent.
Arrangements are entrusted to Divine Funeral Services and Crematory. We own and operate our own crematory. Let us offer you, a Dignified Funeral, affordable by all. Tel: 773-0003/fax: 773-3003.