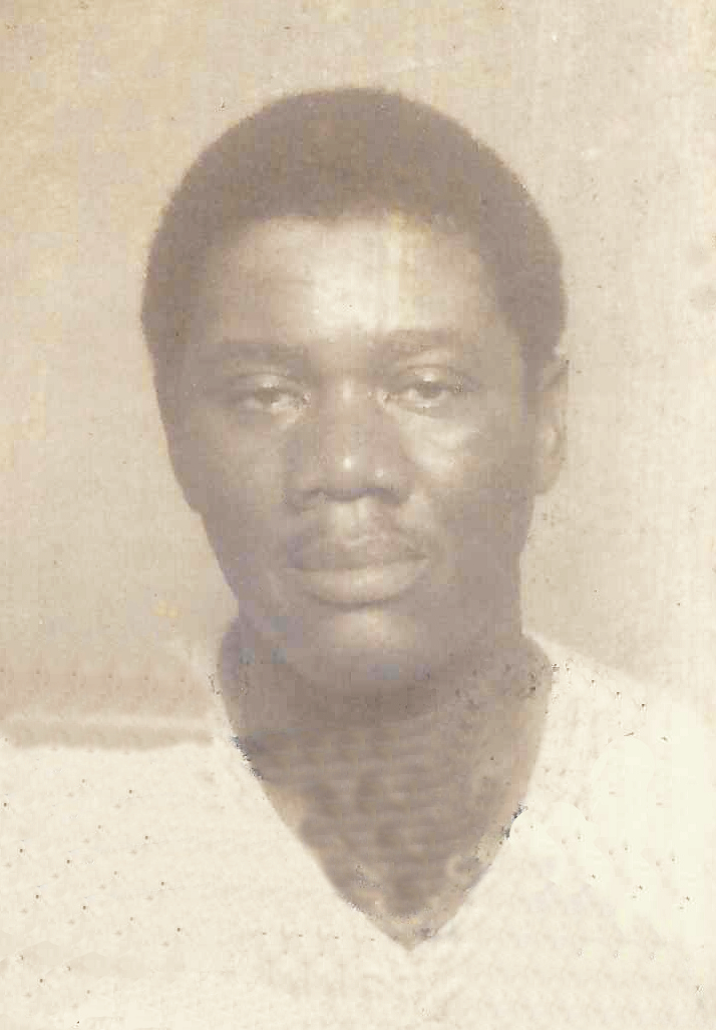 Evran H. A. Russell, formerly of Antigua, St. Croix, and Yonkers, N.Y., died on Feb. 29, at St. John's Episcopal Hospital in New York.
He was preceded in death by his son, Vernon Russell; sisters: Hildred Frazer, Daphne Horsford, Ethel Russell and Gertrude Russell; brothers: Roy Russell, Weston Russell, Arthur Russell and David Russell.
He left to cherish his memories his wife of 56 years Cynthia Russell; children: Darretta Russell-Charles, Roserene, Sandra, Junnie and Dave Russell; grandchildren: Kay, Nicole, Craig, Shenell, Diane, Trent, Jaden, Tamika, Rakeem, Jonathan and Karizma; great-grandchildren: Craig Jr., Kahdeem, Kevorn, Kameron, Saniah, Janiah, Shariece and Alair; great-great grandchild, Sharmalie; sisters: Josephine Spencer, Elsa Russell and Viola Looby; brothers: Rupert Russell and Donald Russell; brothers-in-law: Joseph, Wilbur and Renville Walker; son-in-law, Lucien Charles; nieces: Gloria, Edwina, Roberta, Joycelyn, Annette, Cheryl, Sandra, Vincea, Delores, Curlita, Blondell, Sharon, Dulcie, Danie, Davidaire, Diane, Coretta, Joslyn, Roselyn, Chrystalyn, Darnell, Romanita, Celina, Talisha, Ellareen, Verona and Maxine;
He is also survived by nephews: Arnan, Ronald, Lesroy, Randall, Durban, Bertram, Gary, Vernon, Austin, Dale, Winston, Everette, Lorenzo, Theodore Skepple, Ian Phillip, Randy and Gary; close friends: Pastor Earl Daniel and family, Selwyn Francis, Honorable Robin Yarwood, Avon Thomas, Fitzroy Mills, Lijah, the Cordell Daniel family, Milburn Claxton, Edmund Cornelius, Austin Baltimore, Delores Joseph and family, Daisy Burton and family, James Martin and family, the Weatherill family, Isaiah, Henderson, Emile Jonas, Keith Hector and Eustace Browne; family friends: Pastor Wilmoth James and family, Samuel Tyson; and a host of other relatives and friends too numerous to mention.
A viewing will be held from 3-5 p.m., Friday, March 18, at Divine Funeral Service Chapel.
A second viewing will take place at 9 a.m. followed by a funeral service at 10 a.m., Sunday, March 20, at Central Seventh-day Adventist Church, Plessen. Interment will be at Kingshill Cemetery.
Arrangements are entrusted to Divine Funeral Services and Crematory. We own and operate our own crematory. Let us offer you a Dignified Funeral, affordable by all. Tel: 773-0003/fax: 773-3003.