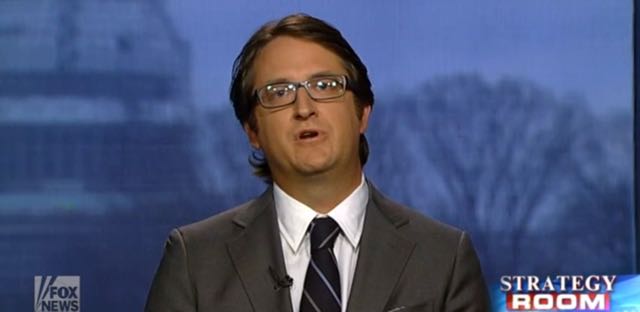 Three of four newly arrived Virgin Islanders whose eligibility is being contested won seats representing the territory at the 2016 Republican National Convention at the V.I. GOP Caucus on Thursday.
The V.I. GOP sends nine delegates to the convention, which will select the Republican candidate for president. Six delegates are elected and three are super delegates who serve automatically by dint of holding party offices.
Each state has a number of delegates, allocated by population, elected in primaries or caucuses. Each state also has a small number of super delegates. There are 2,472 GOP delegates and 1,237 are needed to win.
In most states, delegates are allocated based on the candidate's share of the votes, with some allocating all delegates to a single candidate on a "winner-take-all" basis. The USVI GOP Caucus votes for individual delegates who run as delegates supporting particular candidates, or as uncommitted delegates, free to vote as they choose at the convention.
All nine of the V.I. delegates selected at Thursday's V.I. caucus are uncommitted. Serving as super delegates are GOP State Chairman John Canegata, Holland Redfield and Lilliana Belardo de O'Neal.
John Yob, one of the four candidates whose eligibility has been questioned due to residency requirements, topped the list with 131 votes.
Gwen Brady is next with 129 votes; then Warren Cole with 123. Erica Yob, wife of John Yob, is next with 123. George Logan came in fifth, with 120 votes. Lindsey Eilon, another new GOP member whose eligibility is before the courts, came in sixth. Her husband, political consultant Ethan Eilon, did not place among the winners.
The caucus selected six alternate delegates. If any of the delegates cannot go to the convention for any reason, or if any of the four candidates whose residency and eligibility are contested ultimately cannot go, then alternates will take their place.
The alternates are David Johnson, who is uncommitted; Valerie Stiles, pledged for Marco Rubio; Andrea Lee Moeekel, uncommitted; Humberto O'Neal, pledged for Marco Rubio; Steven Hardy, pledged for Donald Trump; and Robert Max Schanfarber, pledged for Ted Cruz.
"I want to congratulate my fellow Virgin Island Republicans who were elected to the National Convention," Canegata said in a statement after the vote count.
"For the first time in a long time, representatives from seven presidential campaigns actually made efforts on the islands and it paid off. Campaigns and their surrogates hosted meet and greets, did interviews with our local press and put together campaign organizations," he said.
Turnout was much higher than usual, Canegata said.
"This year we had over 300 voters casting ballots for delegates, as opposed to fewer than 100 voters in 2012," continued Canegata. "The Republican Party in the Virgin Islands is growing and is proud of the efforts by all the candidates and local volunteers."
John Yob, the top vote getter, thanked party members for their support.
"We have been coming to the Virgin Islands for a very long time and last year finally made it our home. Our children absolutely love their school and we are thankful to the vast majority of Virgin Islanders who have welcomed us to the community. It is important to encourage more families and job creators to travel to the Virgin Islands, experience paradise, and consider making it your home as well," Yob said.
Yob, who has just published a book about manipulating chaos at the 2016 Republican National Convention, highlighted the role of uncommitted delegates and suggested the territory can play an outsized role at this year's convention.
"Uncommitted delegates are free agents at the convention and able to support the candidate of our choice on the first ballot and on important matters such as Rule 40(b) ballot access. This gives the Virgin Islands tremendous relevance at the national convention and uniting behind our delegation and party leaders is critical," Yob said.
Yob's book, titled "Chaos: The Outsider's Guide to a Contested Republican Convention," makes a case that what happens in the U.S. territories, including the USVI, may make the difference between "chaos" and "catastrophe" for the GOP at the national convention. (See: New GOP Arrivals Removed from Voter Lists over Residency in Related Links below)
He and Ethan Eilon are also seeking Economic Development Commission tax breaks for businesses they are planning to establish on St. John. Both say they primarily get their income from tech companies. Their companies deal with campaign fundraising, voter data and campaign analytics.
On March 4, Supervisor of Elections Caroline Fawkes sent a letter to Canegata saying the Yobs' and Eilons' candidacies had been changed to "ineligible" and they would also not be eligible to register to vote in the USVI until March 27.
Fawkes said John Yob appeared at the St. John Election Office in order to vote in early January and that he'd been told he had to reside in the territory for 90 days before he can register.
"He informed the elections assistant he arrived on the island a week before, which made him ineligible. He then took the information gained and traveled to the St. Thomas Elections office and provided a falsified date within the parameters to meet the requirement," Fawkes said in the letter.
"We have also obtained a copy of Mr. Yob's Facebook page, which states they moved to St. John, USVI, on Dec. 18, 2015," Fawkes said.
The Yobs and Eilons filed a motion requesting a temporary restraining order and injunction against V.I. Elections Supervisor Caroline Fawkes, requesting their voting rights be restored. They have also filed a complaint asking the court to permanently reinstate their voting rights. They argue they were improperly removed and that the territory has incorrectly interpreted the law establishing residency requirements.
Thursday morning the court granted the request, giving them "provisional" and "temporary" voting privileges, pending a full court hearing on the dispute. That hearing is scheduled for March 22, in V.I. Superior Court on St. Thomas. (See: Court Provisionally Restores Aspiring GOP Convention Delegates' Voting Rights in Related Links below)