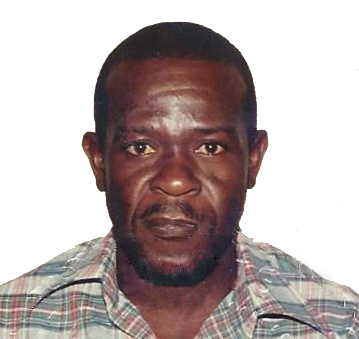 He is survived by his spouse, Liryle Augustin; daughters: Cindy Gray, Jenyda Augustin and Charissa Augustin; sons: Lawrence Sylvan Augustin, Lance Augustin and Jabari Augustin; sisters: Ann-Marie Octalien, Virgina Joseph, Mable Smith, Irene Emmanuel and Barbara Emmanuel; brothers: Adamson Francis and Alvinus John; grandchildren: Craig Gray, Shanell Gray, Lawrence Sylvan Augustin Jr., Shalia Augustin, Ericka Augustin, Troy and Ameera Brewly; great-grandchildren: Jayden Gray, Anylah Hamilton and Joshua Hamilton; mother-in-law, Emilia Albert; father-in-law, Arthur Albert; sisters-in-law: Mary-Ann Albert, Vernessa Crawford and Sheryl John; and brothers-in-law: Peter Octalien, Torrence Smith, Steven Emmanuel and Collin Albert.
He is also survived by nieces: Bertalina Clairmont, Paula Octalien, Magdalien Octalien, Claudia Octalien, Tyra Pierreilous, Dian Smith, Alia Smith, Ketina John, Kim John and Dannilya Emmanuel; nephews: Norbert Octalien, MacValence Octalien, Trenston Joseph, Alton Smith, Andy John, Kevin John and Daniel Emmanuel; cousins: Christopher Mombelly, Vanda Mombelly, Masica Mombelly, Julian Papius and Paul Harper; special friends: the Linus, Seales and Abel families, Matthew Donnelly and family, Baptise Sonson and family, Garnett Massicot and family, Zeldarin Vener, Keith Simon and family; as well as other relatives and friends too numerous to mention.
A viewing will be held from 3-5 p.m., Friday, March 11, at Divine Funeral Service Chapel.
A second viewing will be held at 9 a.m. followed by a funeral service at 10 a.m. on Sunday, March 13, at Bethel Seventh-day Adventist Church, Williams Delight. Interment will be at Kingshill Cemetery.
Arrangements are entrusted to Divine Funeral Services and Crematory. We own and operate our own crematory. Let us offer you a Dignified Funeral, affordable by all. Tel: 773-0003/fax: 773-3003.