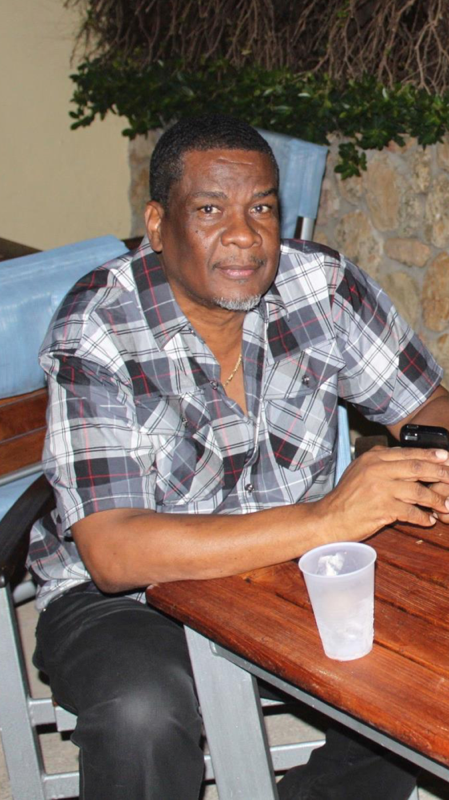 Alwyn Alexander Baptiste Sr., also known as "Big Al," of Estate Boetzburg, Christiansted, died on Feb. 25. He was 62 years old.
He was preceded in death by his mother, Iris Agatha Stevens-Baptiste; father, Thomas Baptiste; son: Kasaun Baptiste; niece, Kim; and nephew, Troy.
He is survived by his very special friend, Rosalie Javois; stepmother, Nora Baptiste; ex-wives: Joycelyn Baptiste and Grace Kelly; daughter, Tysia Baptiste; sons: Alwyn Baptiste Jr. and Tanis Baptiste; grandchildren: Akanye,Alexiya, Alwyn, Alwyn III, Aniyah, Aure'Maisha, Reanna Baptiste and Qwadeja Eddy; sister, Jaqueline Baptiste-Stevens; brothers: Hewlett Joseph, Fitzroy Mills, Deanroy Baptiste, Michael Baptiste, Eustace Baptiste, Alfred Baptiste, Roderick Baptiste and Desmond Baptiste; and nieces: Alexandra, Aliyah, Aniya, Ariel, Brittany, Dawn, Dellary, Denelle, Jasmine, Jayda, Kendra, Leslie, Linda, Maritza, Symone and Tiffany.
He is also survived by nephews: Aleth, Alvin, Branden, Brandon, Deanroy, Jr., D'Jon, D'Jor, Desmond Jr., Gladimy, Jamal, James, Juwan, Keithroy "Tommy," Lellie, Luther, Mike Jr., Nigel, Raymond, Roderick Jr. and Ryan; daughter-in-law, Shamelia Audian; brother-in-law, Randy Stephens; sisters-in-law: Kristine Baptiste, Tracy Baptiste, Vanda Baptiste, Karen Baptiste and Felicia Baptiste; and special friends: Xpress Band — Patrick 'PO' Edwards, Pat Raguette, Toby Derima and past and present members, Alejandra Robinson, Alford and Eglantine "Tenie" Romney, Arvian Duval, Barry "Scorpian" Edwards, Bernard Liburd, Carl "Stumpy" Jarvis, Claudia Anthony, Clifford "Manya" Lake, Cool Session Brass, Devin and Neal Carrington.
Other survivors include special friends: the Digital Band, Elsworth "Stumpy" Jones, Falcon, Fitzroy "Figgie" O'Garro, George Jonas, Gloria Roberts, Harrella Goodwin, Juan Harrigan, Justina Hansen and family, Kevre Hendricks, "King Derby," King Kan Barnes, Leary and Donna Lezama, "Las Tres Amigas," Meeko, Melvin Sheppard, Rashidi Clenance, Rawdon Edwards, Roy David, Rupert Henry and family, St. Joseph Class of 1972, "Super T," Suzette James, Tony Richards, Verdia Smith and the Lake family; cousins and other relatives: Bishop Dr. Lester Bradford, Magret, Marlene and Hesketh; as well as other relatives and friends too numerous to mention.
The family requests that those in attendance wear festive colors.
There will be a viewing at 9 a.m. and a funeral service at 10 a.m. on Saturday, March 12, at Miracle Revival Deliverance Tabernacle Church. Interment will follow at Kingshill Cemetery.
All arrangements are by James Memorial Funeral Home Inc.