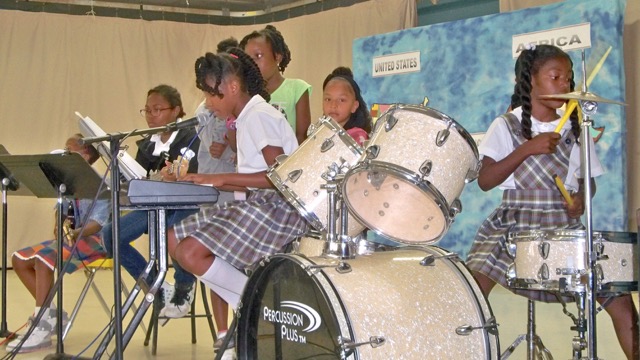 Alexander Henderson Elementary School students put on a nice ceremony Friday in the school auditorium showcasing their talents in a program closing out Black History Month.
Parents and classmates enjoyed music, dance and art. And there were academic awards given in the black history honor roll program, "Hallowed Grounds: Sites of African American Memories."
Students created murals depicting black history. Sixth-grader Miriam Joseph gave the Source a private tour of the halls.
There were cotton fields with black construction paper workers designed with local wild cotton. There were black paper chains depicting bondage. There were paintings of enslaved people and the ships they sailed to the Caribbean in.
Some students researched the biographies of prominent African American people and displayed the biographies.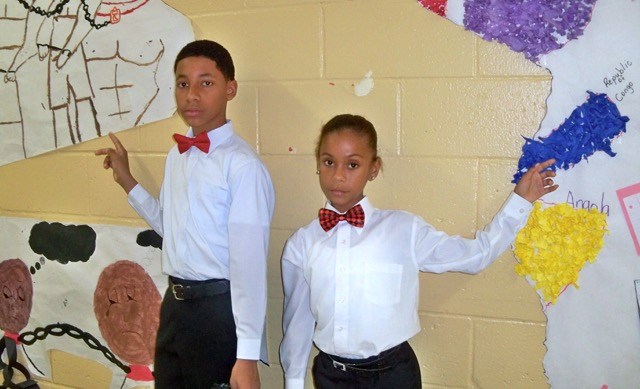 It appeared that the older students got deeper into the themes.
Nicole Girard, a teacher of fifth and sixth grades, said creating the murals were a real learning experience for her students.
"There was a learning experience learning about our roots," Girard said. She added they learned where they came from, where they are now and what the future holds.
She encouraged her students to seriously think about and then reflect in an original poem titled "Why Me," portraying themselves as a slave.
"The kids really dug deep within and did a great job making connections," Girard said.
Gabriel Wynter, sixth-grade mural artist and Circle of Life performer, said it was a nice experience working on the project.
There was a wide array of entertainment, including the new "Girl Youth Band" directed by Renholdt "Rookie" Jackson from the Police Athletic League, working in conjunction with Henderson School.
Jackson said he organized the Girl Youth Band in the fall because the girls kept pestering him to start a girls group. He added the girls are committed and he is happy and proud they are doing so well. They performed "When the Saints Go Marching In" and "Queen Mary."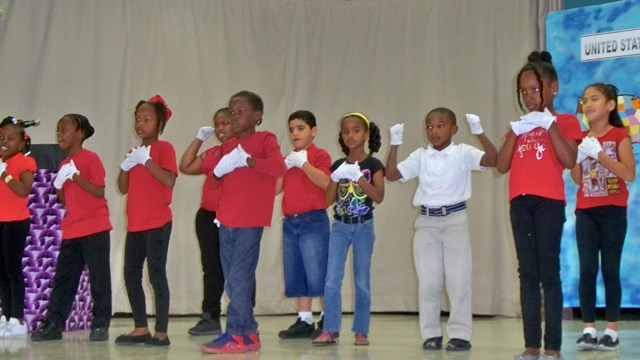 The second-grade class did a cute pantomime of the four-minute version of R Kelly's song "World's Greatest."
First-graders read biographies of people like Maya Angelou. The little girl that read as Angelou really belted her lines out like Angelou would. Girls in the third grade performed a lively moving African dance.
Poetry was read, there was drumming and more.
Ilma Rodgers-Francis, intermediate guidance counselor, said there were nine principal's honor students and 82 honor roll students recognized. She said they were very proud of the students' accomplishments and for doing so well for the marking period.