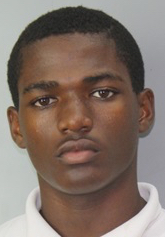 The V.I. Police Department is asking for the public's help in locating missing minor Abijah Issac, 17, who has been missing since Saturday.
According to the VIPD, Issac was last seen Saturday at his Sion Farm residence. He frequents Sion farm Basketball Court, Sion Hill Area, Sunny Isles, and Tan Tan terrace.
Issac is described as standing 5 feet, 9 inches tall and weighing approximately 145 pounds, He has a brown complexion, black hair and brown eyes.
Police urged anyone who sees him to notify 911 or the Juvenile Investigation Bureau at 340-712-6029 or 340-778-2211. Callers should ask for Det. T Willock.