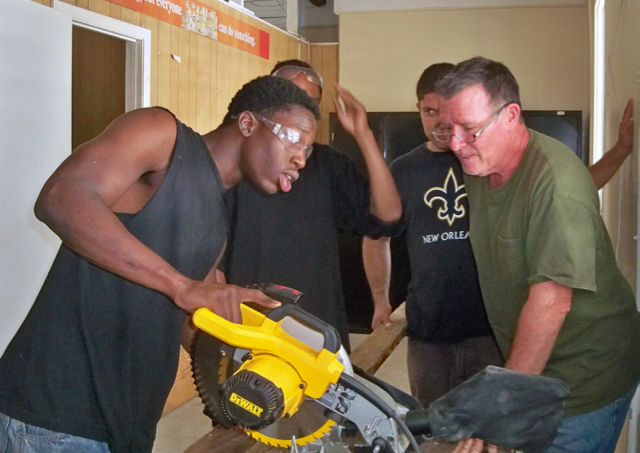 At-risk young men on St. Croix now can makes changes and move in a new direction – learning trades and life skills through programs at My Brother's Workshop.
My Brother's Workshop is a charitable corporation organized to provide hope, faith and purpose to at-risk and high-risk young men. Scott Bradley, a devout Christian, founded My Brother's Workshop in 2009 as a mission of the St. Thomas Reformed Church.
Volunteers and professionals mentor, train and counsel men between the ages of 18 and 23. The young men get vocational, educational, and social skills training. They also get help in attaining adult tools like driver's licenses and bank accounts.
The Rev. John E. Smith, director of the St. Croix workshop, said it's more than hammers, nails and saws. It is 50 percent vocational training, he said, and the rest is emotional, spiritual and mental training. It's a common thing for young men to be looking for support and love, to build relationships and for people to believe in them, he said.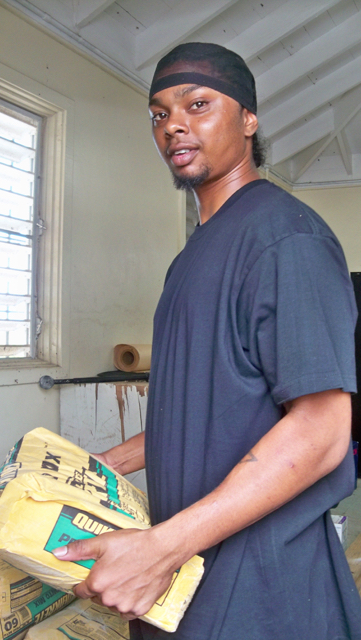 Smith, a missionary of the North American Mission Board and a church planter, left his home and stepped away from his flock in the Shepherd's Fold Community Church in Pontiac, Michigan, last August.
"It was divinely orchestrated that the Lord sent me here to work," Smith said. "God said this is about helping kids have a better life. It's a blessing to work with these guys. I'm getting the best end of the deal, I'm seeing growth."
Smith, who has experience in the public school system in youth intervention programs, added he was raised in a single-parent family, an at-risk boy doing bad things.
"I was one of these guys," he said. "My life lines up with them. I had many challenges."
He added his father didn't give up on him and gave him support.
The organization gets referrals from the Youth Rehabilitation Center, the Juvenile Justice System, Public Defenders, the courts and concerned people in the community.
In January, eight participants started learning wood working, plumbing, electrical work and construction, under the direction of Gary McCracken.
They are working on a three-year agreement to renovate a Department of Human Services building, next to Herbert Grig Home, that is currently used for storage. The young men are learning how to safely operate saws and do electrical work. They are doing plumbing, woodworking and masonry.
Participant Khing John said the program helps keep his mind in the right place.
"It helps me keep myself with a good crowd of people," John said.
He hopes to have his own business doing building maintenance.
"We have to invest in the young men on this island," Smith said. "The organization is always seeking donations, benefactors and volunteers."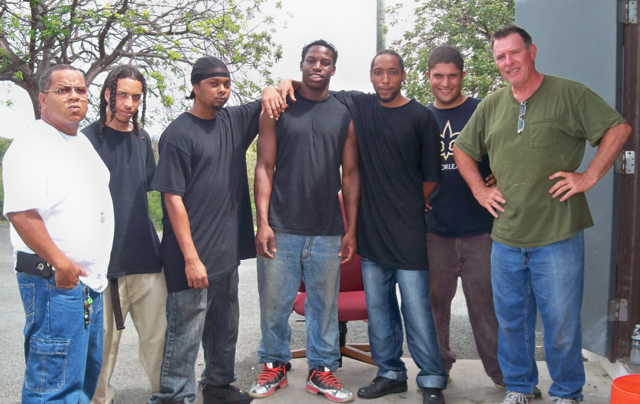 He said they have a wish list consisting of tools, building materials and even bottled water. They hope to be able to accommodate more young men who are on their waiting list.
Chris Finch, chairman of the board of directors, is working on grant funding. While in the 12-week, training period; participants get a stipend and after that they get minimum wage.
"These guys are doing fantastic – even on their bad days," Smith said. "I see daily growth with decisions and commitment. They're moving in the right direction. I see hope and victory. I see an extreme makeover beginning to take place."
Smith added the community is invited to an open house from 10 a.m. to 2 p.m. April 6.
More information about My Brother's Workshop including what is on their wish list is available by calling 340-228-4246 or sending email to Smith at mybrothersworkshopstx@hotmail.com
There is also a Facebook page set up called My Brother's Workshop STX.