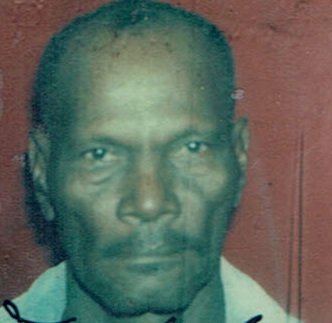 George Williams, also known as "Cofield," died on Feb. 11.
He is survived by his daughters: Eileen Kentish, Magdalene (Maggie), Winifred and Alfreda; sons: Samuel (Gladsworth), Nathaniel, Reford, Pacer, Benjamin and Alfred; sister, Baby Williams; stepchildren: Ernest Brooks, Augusta, Olga Santiago and Maude Cornelius; daughter-in-law, Veronica Williams; caretaker, Robert Williams; 82 grandchildren to include: Jacqueline Browne, Shakima Alicea, Carlene Williams, Patricia Rippy, Samuel Petersen, Aquita Cogshell, Brianca Baptiste, Errol Moore, Ophelia Kentish, Kisha Kentisha, Milton Williams, Hazelyn Williams, Novel Williams and many more too numerous to mention; 42 great-grandchildren; special friends: David and Mary Boyce (Papie), Mildred Senthill, Virginia Knight, Samuel Humphreys, Mr. Hendrickson, Floris Williams, Magnolia Verdeber, Anthony Clarke, and many more too numerous to mention; as well as other relatives and friends too numerous to mention.
A viewing will be held from 3-5 p.m. on Friday, Feb. 26, at Divine Funeral Service Chapel.
A second viewing will be held at 9 a.m. and a funeral service at 10 a.m. on Sunday, Feb. 28, at Peter's Seventh-day Adventist Church. Interment will follow at Kingshill Cemetery.
Arrangements are entrusted to Divine Funeral Services and Crematory. We own and operate our own crematory. Let us offer you a Dignified Funeral, affordable by all. Tel: 773-0003/fax: 773-3003.