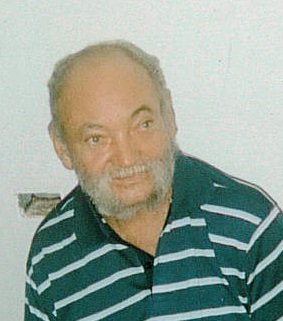 Abel Nieves of Estate La Grande Princesse died on Jan. 31. He was 66 years old.
He is survived by his sisters: Delia Nieves, Edelmira Nieves, Elodia Nieves, Madline Nieves-Mejia and Nancy Nieves-Lopez; brother, Seferino Nieves Jr.; nieces, nephews, great nieces and great nephews too numerous to mention; aunts: Dolores Melendez and Arcadia Nieves; uncle, Anatasio Nieves; brothers-in-law: Luis Lopez, Mathew Lambright and Carlos Martinez; sister-in-law, Iris Nieves; and other relatives and friends too numerous to mention.
Special thanks go to Continuum Care's Sharon Leo and staff, Pastor Maria Nieves, the Department of Human Services, Miguel Ramos and Iglesia Metodista "La Santa Cruz."
A viewing will be held at 9 a.m. and a funeral service at 10 a.m. on Friday, Feb. 26, at Iglesia Metodista "La Santa Cruz." Interment will follow at Kingshill Cemetery.
All arrangements are by James Memorial Funeral Home Inc.